More and more people are living in apartments and that means many people's access to outdoor space comes in the form of a balcony rather than a garden. For some, the small dimensions of a balcony seem to be confining, so they instead opt to ignore the space because they think it's too small to do anything with.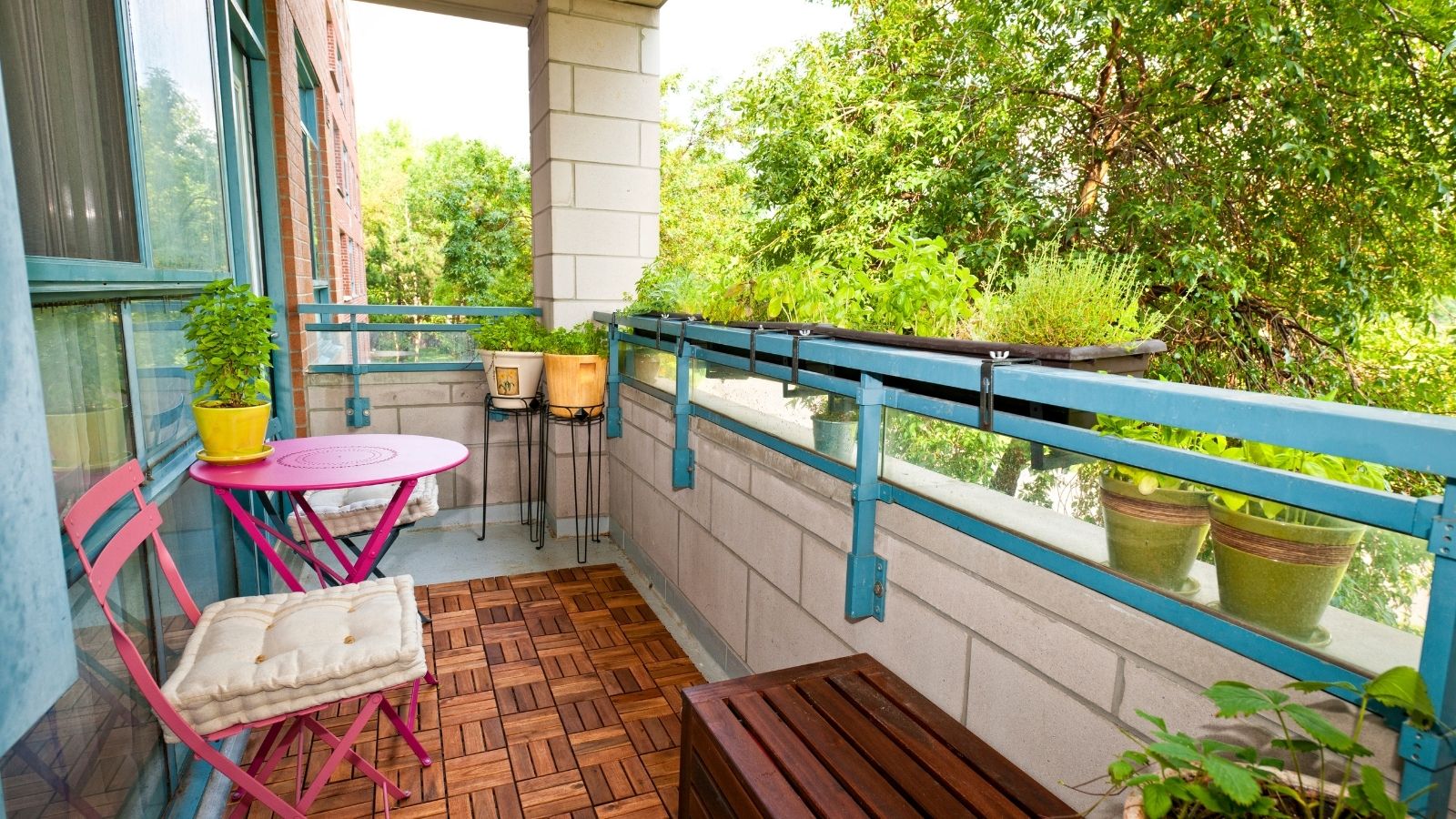 If this is you, prepare to have your opinion changed as we explore just some of the cool things you can do with your balcony.
#1 Plant Haven
Just because you don't have any real grass, it doesn't mean that you can't have lots of plant life on your balcony. Your seemingly small outdoor space can support all sorts of plant life, and we're not just talking about a few window boxes here and there. First thing's first, install some artificial grass to give the illusion of real grass and brighten up the concrete/tiled floor. Next, if your balcony is butted up against other balconies either side and you have walls to the sides, find an old pallet and paint it. You can go with a classic white color, or you can paint it a bright pastel shade. Alternatively, a classic wood varnish can look just as nice.
Once you've installed the pallet onto the sides of your balcony, you can begin to attach plants to it in a floating way. You can do this by screwing the plant pots directly onto the pallet, or you can put some floating shelves up and balance them on the shelves instead.
If you can, you can add some hanging plants from the balcony roof, and some potted plants in the corners. Add a bean bag in one corner and you have an immersive plant haven that can double up as a cozy reading space, too!
#2 Al Fresco Dining
Is there anything better than eating outdoors on a warm summer evening as the sun is setting? We think not, but this isn't a luxury that's only reserved for people with gardens. You can still enjoy a meal outdoors with a balcony, you just have to work the space in a clever way. It's obvious that with a small balcony you can't have a six-seater table and chairs, but you can still have ample seating. Instead of a full size table and full size chairs, instead purchase a slimline bench and slim table – making sure it's still big enough to sit and eat comfortably. Add some cushions to the seats and some string lights around the perimeter of the balcony, and perhaps a rug underneath the seating area to make it cozier.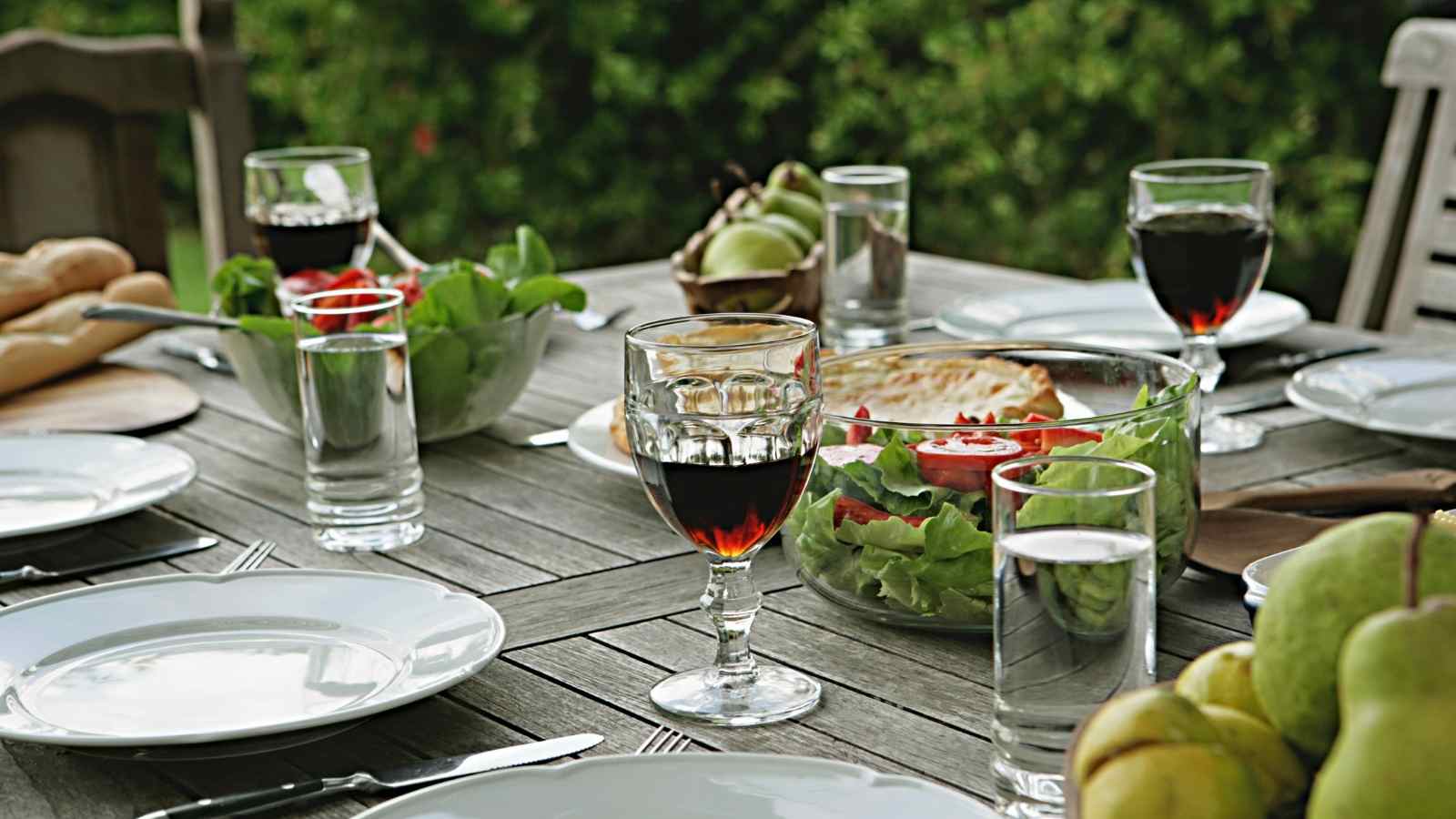 #3 Sun Worshipping Space
When you have a balcony, you likely want to use it to take advantage of the good weather and there are many ways you can do this. First off all we'd suggest looking at the floor and the walls. Could they do with a lick of paint to brighten things up a bit? Like with dining, add a rug to make things more cozy.
You can add an egg chair or a small rattan sofa, as well as a coffee table and some string lights for added ambience. Perhaps wind chimes appeal to you, in which case you can add some. Lanterns are another good option, and mirrors can make the space look bigger than it is. If you are adding mirrors, be mindful of the sun's position and where the reflection of the mirror might be – you don't want to blind your neighbors or accidentally burn a hole in your sofa!
#4 Pet Haven
Just because you don't have a large garden doesn't mean you can't have a pet. If you have a dog or a rabbit, they can't still live an enriched life by way of the balcony (with lots of walks, of course). Like with the plant haven idea, adding some fake grass to your balcony will make it more natural for your pet's paws – and it's safe for them to do their business on, too. Add a pet bed and their food bowls, and they're ready to enjoy the sun with you and dine outside with you, too!
Will you be trying any of these balcony ideas?