You're heading out of the area for a few days, getting out of the daily routine, and staying at a hotel. You already know the destination and dates. Now, it's time to find lodging.
Unlike things like dates and transportation, the decision of your hotel can be more flexible.  There are usually multiple options to choose from, and as long as you know how to narrow them down, you'll find a hotel that makes your stay comfortable and convenient.
Whether you're using a booking platform or going directly to the hotel websites, there's always a variety of info on each place. Some of it is essential; other parts are extras you may or may not use.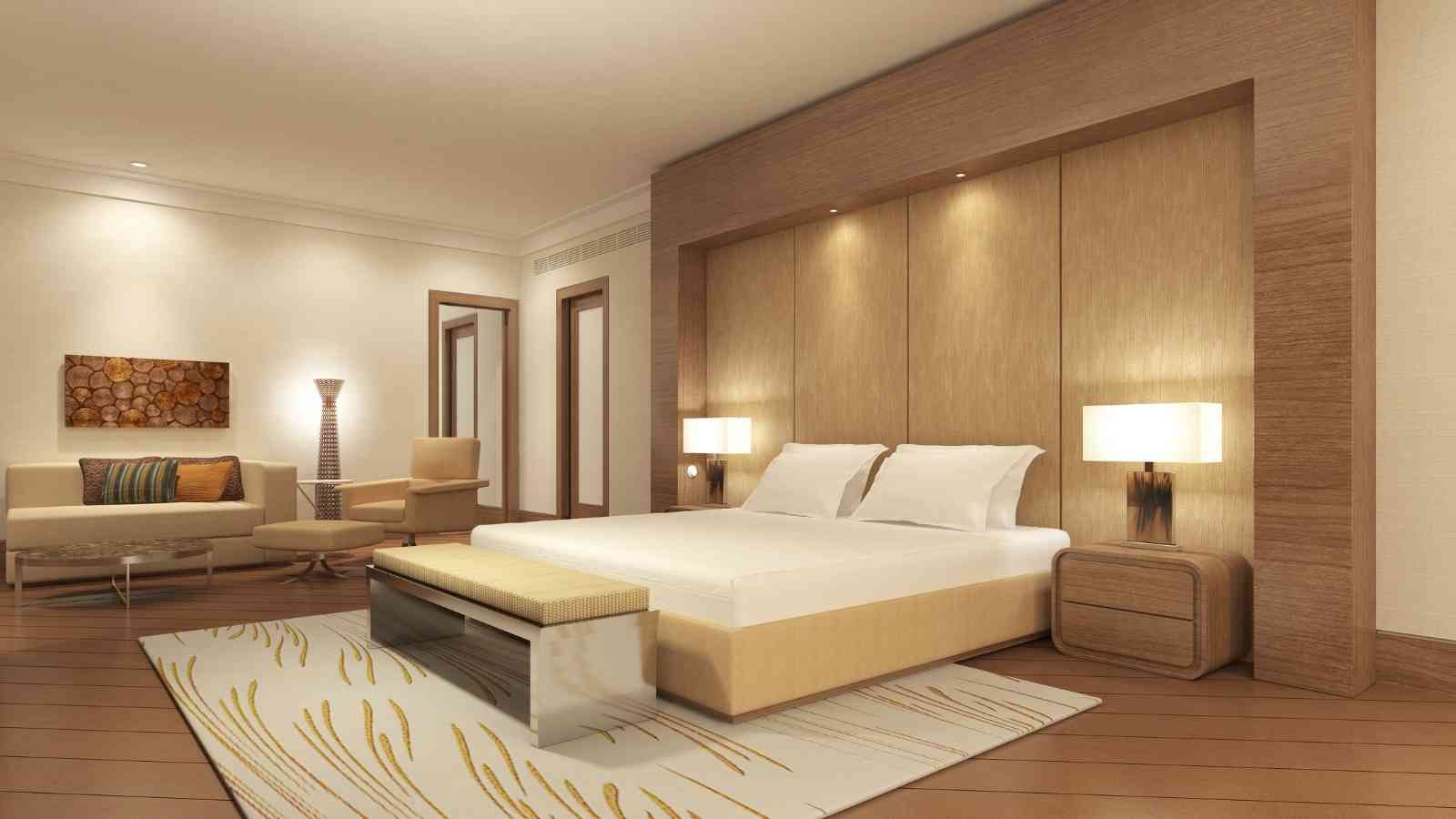 Ready to look for the best hotel for your next trip? Focus on finding out the facts about these six vital lodging considerations.
Jump to:
1. Location
When you input a keyword search for a hotel, it's important to be specific about the location, particularly in big cities. Your results will likely show a mix of relevant, sponsored, and similar places to stay. It's crucial to check the distance between the hotel and your main destinations.
For instance, say you're managing a group of workers that are heading out for a business excursion to Orlando. You want to find corporate lodging within your per diem budget, but you also want to ensure the hotel is conveniently located to the work you're there to do.
Orlando is massive, and you're as likely to end up in the city's heart as you are in places like Kissimmee or Winter Park. If you don't know the area well, you may assume that 15 miles from your destination isn't far. In a city like Orlando, 15 miles can take an hour to traverse through the busy interstate and traffic.
When you find a hotel that looks like it's close to your main agenda, take the address for the two places and do a Google map search. The internet makes it quick and easy to see how far it takes (on average) to get from one point to the other.
2. Budget
Now that you know the area you need to be close to, you can start narrowing hotels down by budget next. Use search filters to switch the results from "any price" to show only those in your budget.
Depending on your price range, the location, and the time of year, you may need to adjust how much you're willing to pay a little to get better results.
However, if you're on a per diem and nothing decent shows up, you might want to print those results and talk to your manager about increasing your allowable lodging rate.
3. Room/Bed Size
You have options within your budget in a prime location. The next thing to look for is the room size. Cheaper rooms usually come with two queen-sized beds in a non-smoking room.
Check the size of the bed and smoking vs. non-smoking criteria to make sure that the price you see matches what you need. You may have to upgrade to get your preferred options, and that new price can mean you want to keep searching for other hotels.
4. Fees and Other Fine Print
First, check the fine print before you jump at the amazing deal you found on the perfect hotel.
Many hotels, especially resorts, advertise low rates to get your attention. Then, they increase those initial rates with extra fees before you check out.
Is the advertised cost the final price, or will it include taxes and resort fees? Will a deposit be held on your card for incidentals, and how much will it be? Is there a cancellation or no-show policy to be aware of?
These fees can move the cost from "a great deal" to ridiculously overpriced. Get the final cost before you give your credit card information to anyone, or it may be too late to cancel without consequences.
Conclusion
Using these four considerations while choosing a hotel will help you narrow down your pick to those in your budget (including the fine print) and where in the area where you're supposed to be. From there, you can look for things like amenities and reviews, but as long as you have these four factors accounted for, the rest are optional extras.