When you are looking for an eternity ring, you may be wondering what the difference is between this type of ring and a standard engagement ring. In modern culture, the only real difference is that when you get an eternity ring for your beloved, you don't have to ask them to marry you. But that might be the next step along!
Eternity rings, also known as eternity wedding rings, make a great gift for a special occasion and, as their name suggests, symbolize your undying eternal love and affection for your partner. So, you will need to make sure you get one that they like.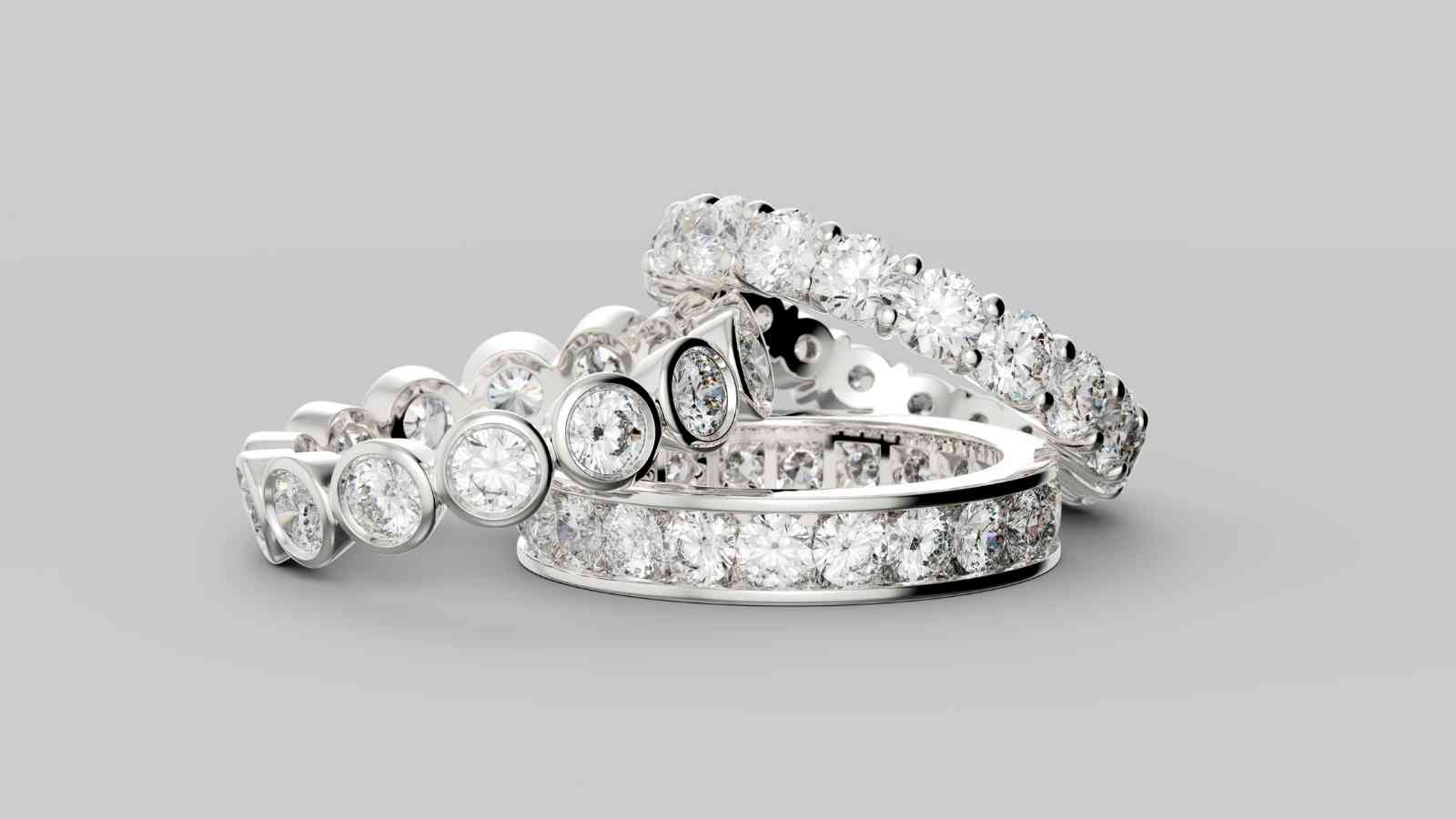 To help you learn a bit more about this type of ring, and why it can mark a turning point in your relationship, read on.
What Is An Eternity Ring?
There are many names for an eternity ring, which will differ depending on where you get it from.  Some jewellers in Hertfordshire may call an eternity ring an infinity ring, or a forever ring.
Much like most rings, their shape and meaning symbolise eternal love. And, in most designs, an eternity ring will be a full loop of precious stones like diamonds. Although you can get an eternity ring made from a loop of other stones if your loved one prefers a different type like sapphires, for example.
You can even get eternity ring sets. These are usually composed of 2 rings, with one being a band of plain metal, and the other having a loop of jewels.
When Should You Buy An Eternity Ring?
This is an interesting question because, as stated before, these are not engagement rings. So, when is the right time to gift one?
Interestingly, eternity rings are usually purchased by couples to mark an anniversary, the birth of their child or children, or to mark another important moment in their relationship. If you have been with your partner for five or ten years, or your partner has recently given birth to twins, this is usually the best time to buy an eternity ring.
Which Stones Are Commonly Used?
As mentioned before, diamonds are the go-to jewel when it comes to eternity rings. But some couples have eternity rings that are made to match their anniversaries, such as sapphire, ruby, and emerald. The metals that are used are usually linked to this too, such as a gold eternity ring being gifted on a gold anniversary, and so on.
Or, you can simply have an eternity ring made out of your partner's favorite metal and gemstones.
Which Finger To Wear It On?
Most people will wear their wedding ring on the third finger of their left hand. But an eternity ring can be worn on any finger. Some people choose to place their eternity ring on top of their wedding and engagement rings, whereas it is also popular to wear it on the third finger of your right hand, giving a sense of symmetry.
What Is An Acceptable Price?
Many stores have different views on this. Many jewelers will state almost religiously that an eternity band should not be more expensive than a wedding band. However, as it symbolizes the amount of time you and your partner have spent together, you may want to spend more on it. It's completely up to you!