Halloween is fast approaching, and it is the best time to start thinking about a festive get-up for you and you're boo. A solo Halloween costume is a nice idea, but two-person costumes double the excitement.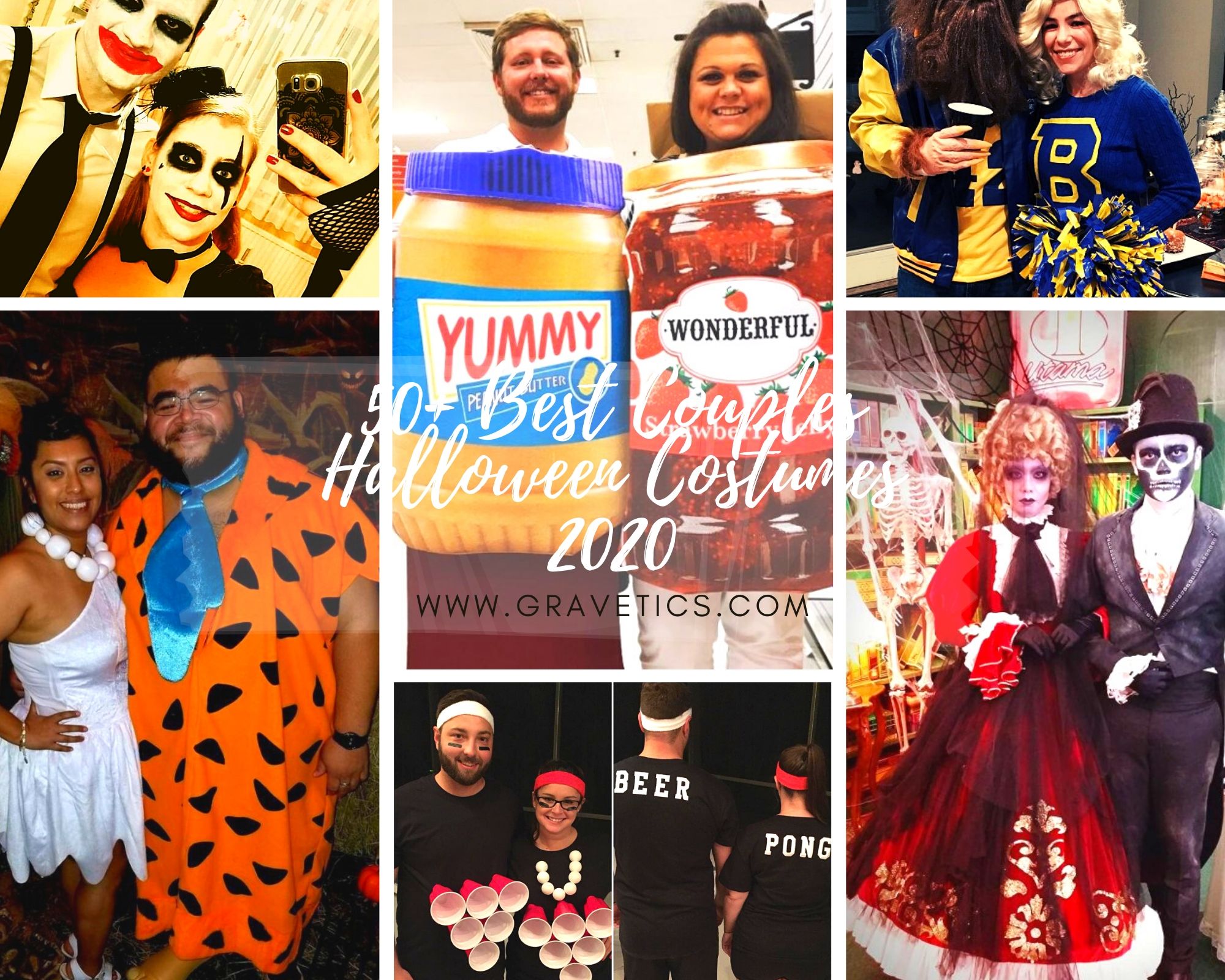 Still if you do not select your couple Halloween costumes? No worries! Today we are here with Halloween costume for couples. We know it is hard enough to find the best outfits but cannot seem impossible. It's always fun to dress up with your partner, but sometimes it can be surprising to find the perfect couples costumes.
Instead of spending, you're too much time we are here with an impressive list of 20 couple Halloween costume ideas that will certainly inspire you to wear on this Halloween.
Best Couples Halloween Costumes
Jump to:
#1 Fred and Wilma Halloween Costumes!
Really cute costumes for couples. Fred and Wilma Halloween costume is the best costume since prehistoric times. If you are the fan of cartoon characters you can dress up this lovely and funny Fred and Wilma dress this Halloween. Pic by summer.deluna

#2 Deer & Hunter Couple Costume
Are you looking for a realistic deer and hunter couple costume this Halloween? You can try this lovable and cutest dress. This is very simple couple costume you can made it at home also. Pic by chan_askins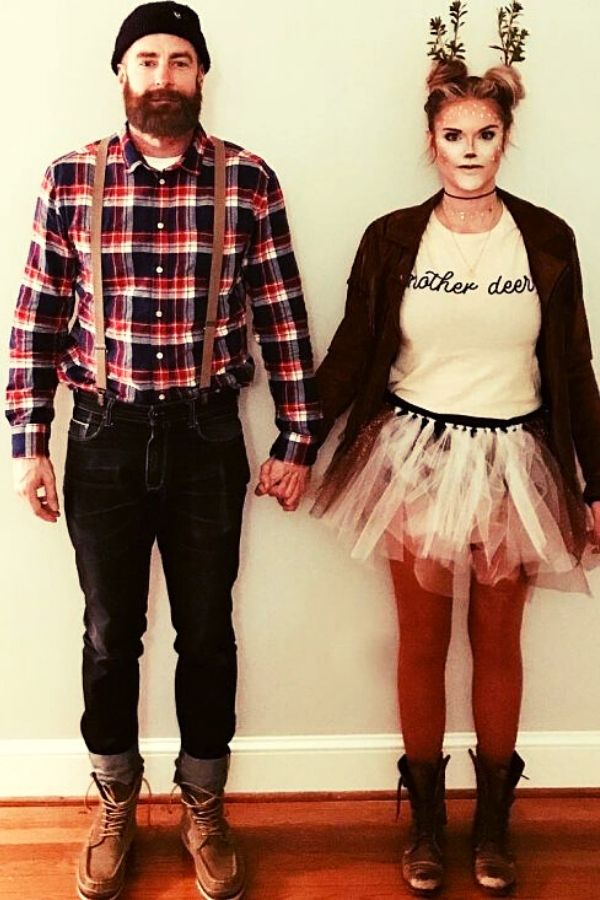 #3 Magician & His Bunny Halloween Couple Costume
Halloween has always been a favorite holiday for costume lover. If you are planning a pretty easy costume to make you can try magician and his bunny costume, It will get great reaction from other people. It to be something that wasn't too difficult to create. Pic by melissasavcic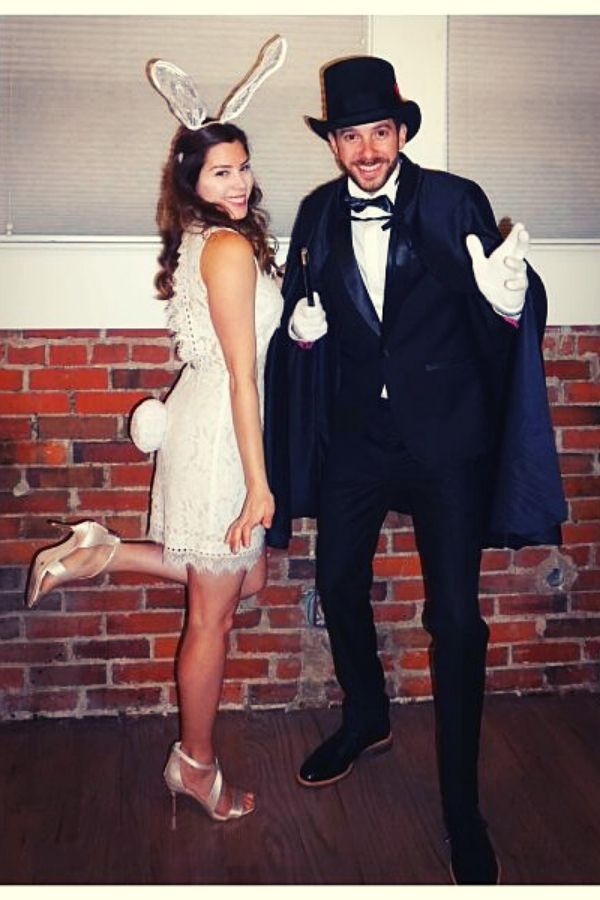 #4 DIY Joker And Harley Quinn Costumes
Ready to rock this Halloween? This DIY Joker And Harley Quinn couple Halloween costumes are perfect for Halloween night. The red bright colors, funky hairdos, white makeup and black & white dress add style to a simple costume. Pic by captain_manu90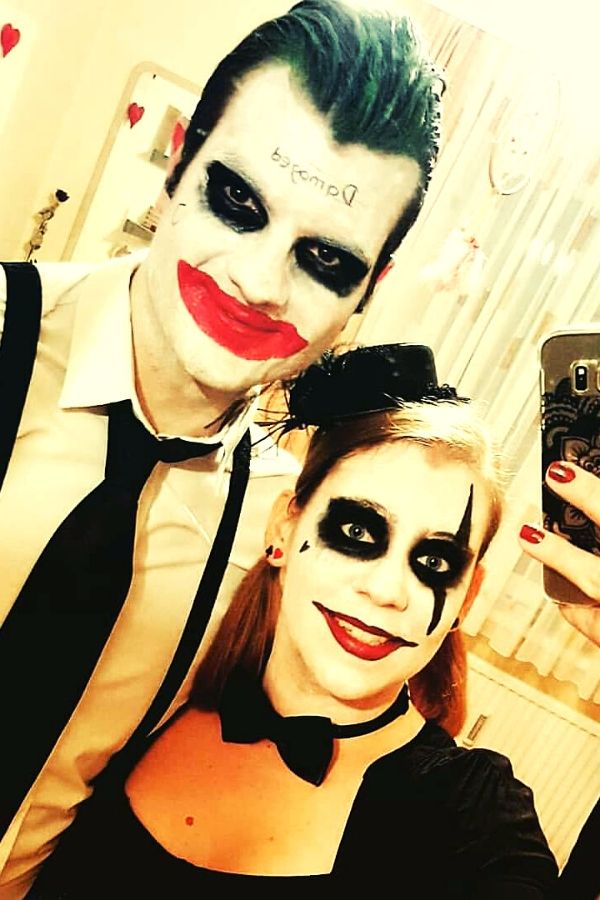 #5 Couples Candy Land Costumes
This DIY Queen Frostine and King Candy from Candyland couple costume is easy to make at home. It is one of my favorite costumes ever. Original design, Made in collaboration with @ido_khalil Made with real candies! Pic by deoxy.designs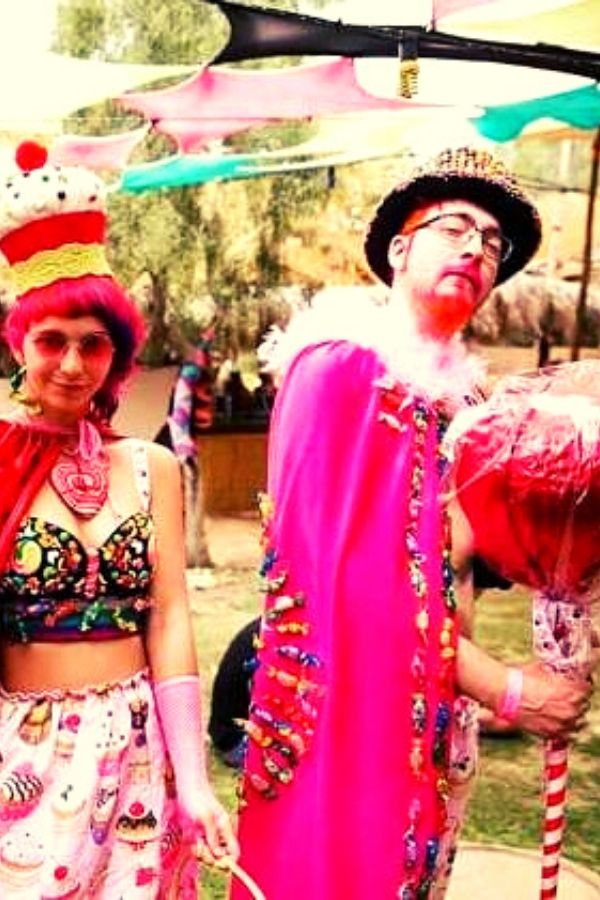 #6 1993 Stanley Cup Champions
Super cute and unique 1993 Stanley Cup Champions couple costume for Halloween. Ultimate ' trophy' wife-the Stanley cup with 'player' husband. Pic by moni_rdh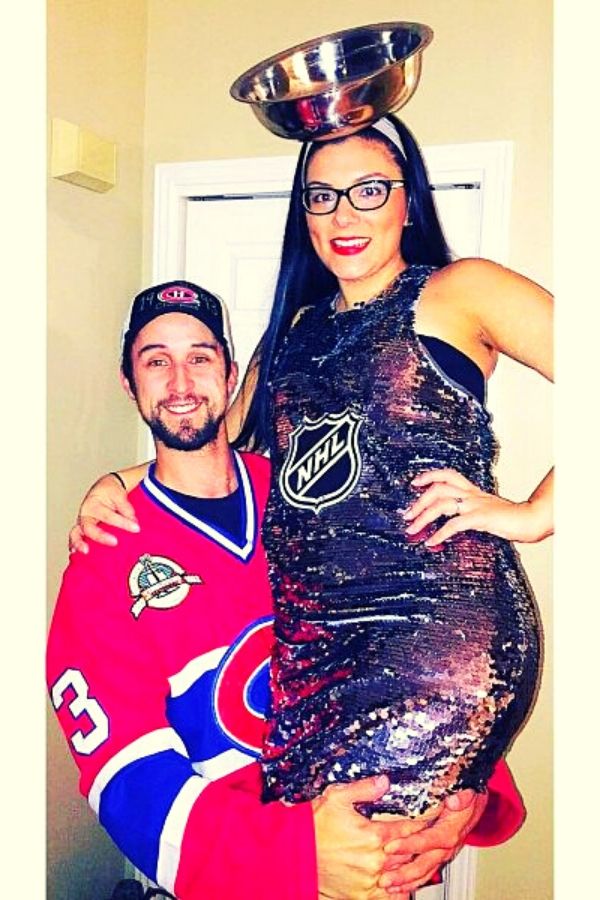 #7 Monsters Inc Mike & Sully DIY
Are you going solo, as a couple, or as one big gang of friends? But this Mile and Sully Halloween couple costume will be set for some monster-sized fun Monsters Inc Halloween party. For more information, about book week costumes visit Blossom Costumes. Pic by tinameetsworld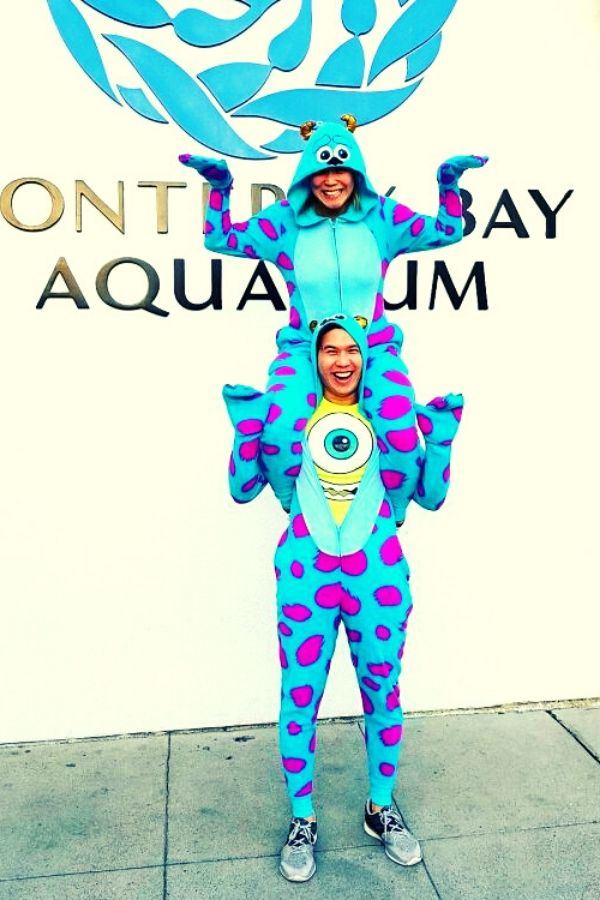 #8 Monkey & Banana Couples Costumes
Looking for a funny couple costume theme for Halloween this year? Monkey and banana costumes are perfect for couples! Everyone knows that monkeys are wild about bananas, so this set will show the love of couples! Pic by cristinacis13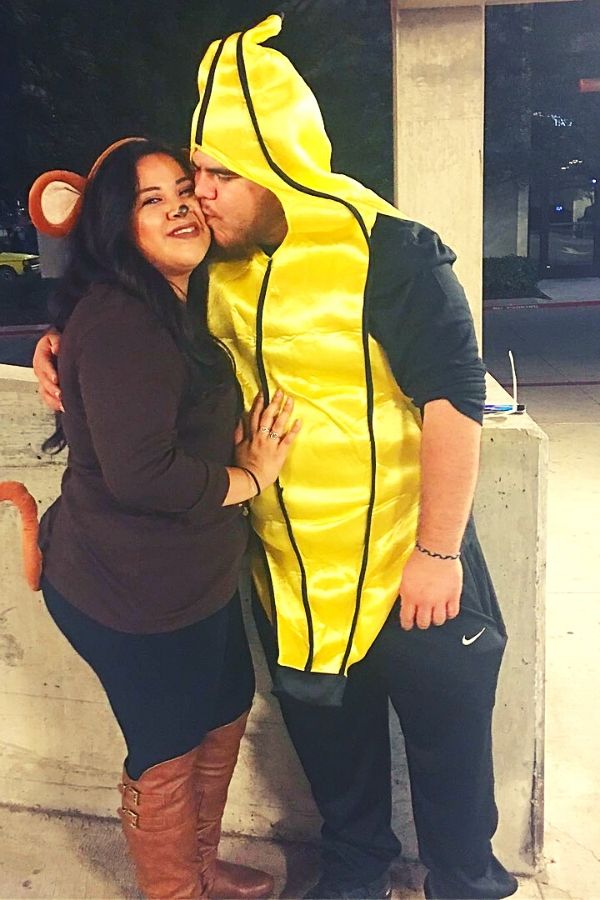 #9 Scary Halloween Costume For Couples 
Need fun and scary idea for couple Halloween costumes? This Halloween costume for couples is spine-chilling, scary and creepy as well. This scary couples Halloween costume idea is really easy to achieve. All you need mask and old clothes! Decent makeup skills would come in pretty handy, too. Pic source unknown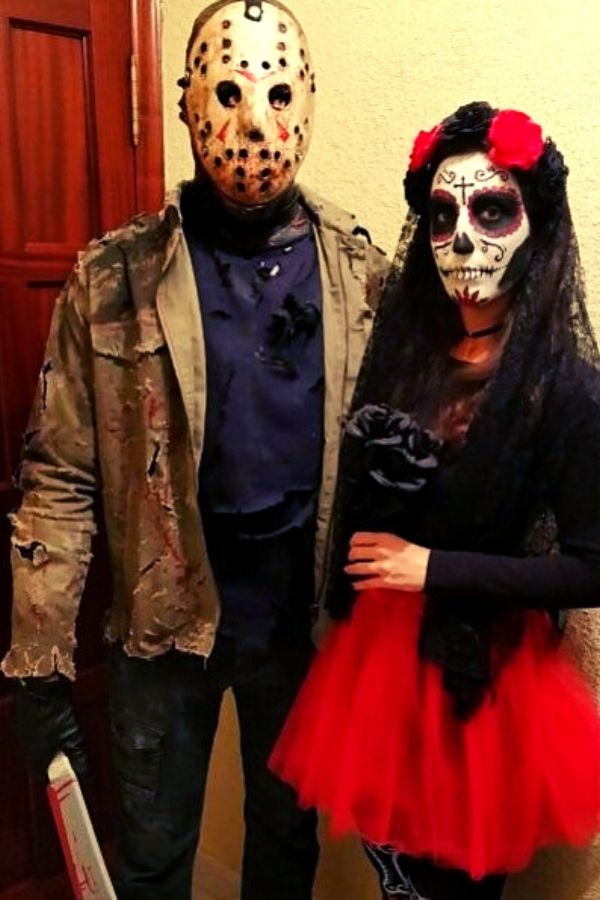 #10 80's Teen Wolf and Cheerleader Costume
This Halloween, go back to the 1980's and become the movie star that is teen wolf and cheerleader. Be the star of your Halloween costume party in this awesome couple costume. Pic by perfectlittlesunday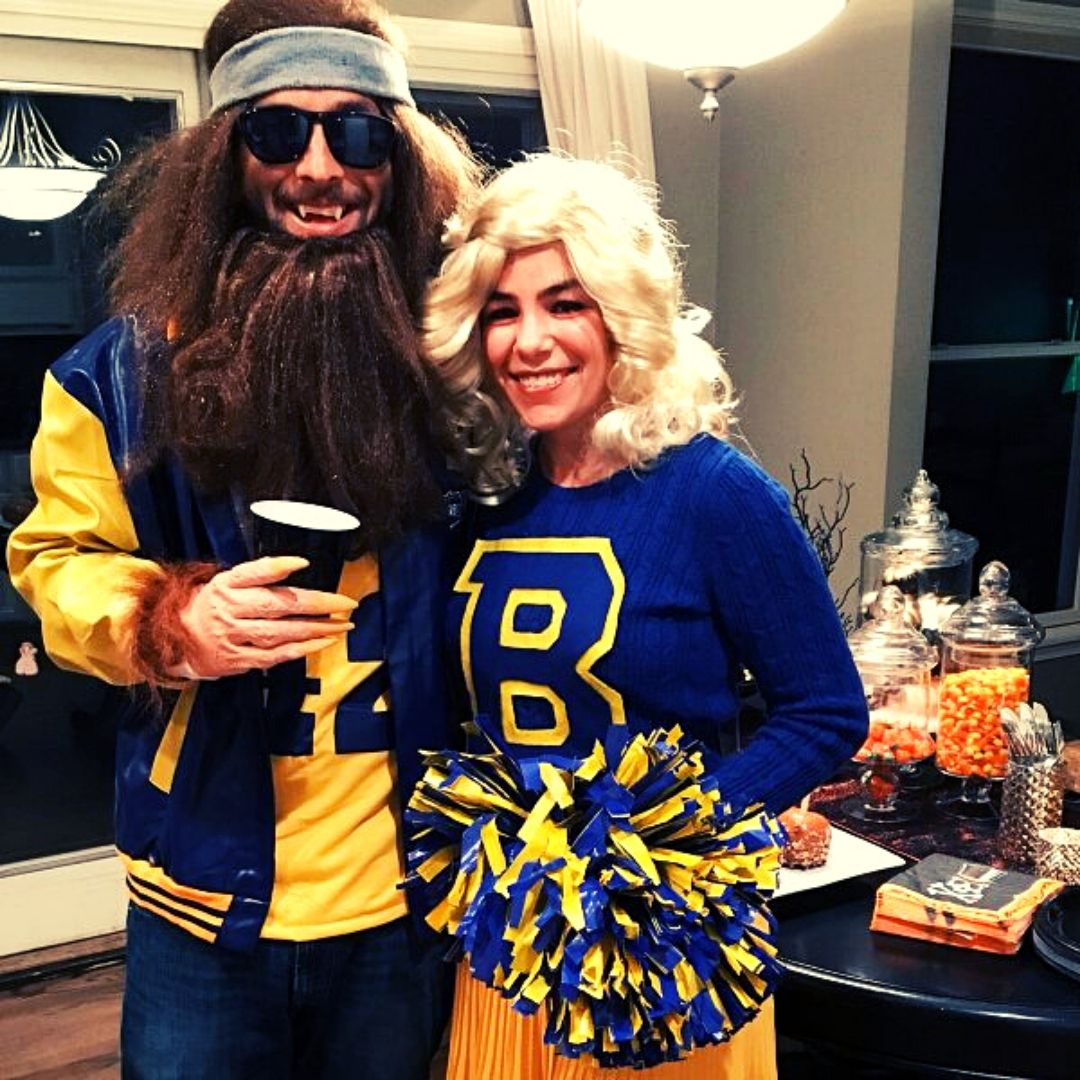 #11 Little Red Riding Hood and Wolf
No more hunting for couples costume ideas; This little red ridding hood and wolf couple costume will bring howls of delight on Halloween night. Little red riding hood costume is really easy to make at home. Pic source unknown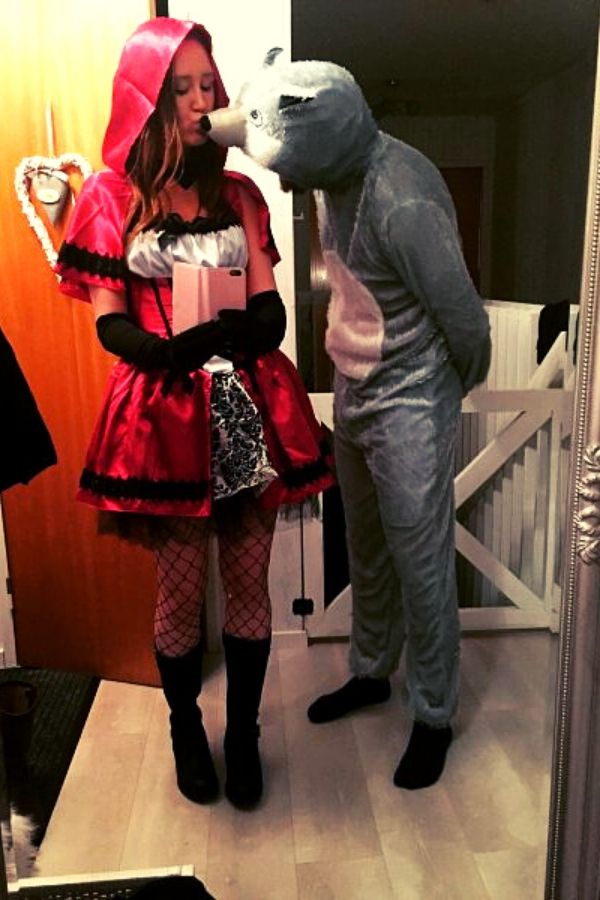 #12 Peanut Butter and Jelly Costume for Cosplay
Are you looking something literally sweet DIY couple's costume? You can go as a peanut butter and jelly couple Halloween costume. Pic source unknown
#13 Hippie Style Costume
Talk about a bright idea! This colorful hippie style Halloween couple costume will be perfect for Halloween night. All you need to do is decide which style of hippie costume is right for you. Pic by an__pap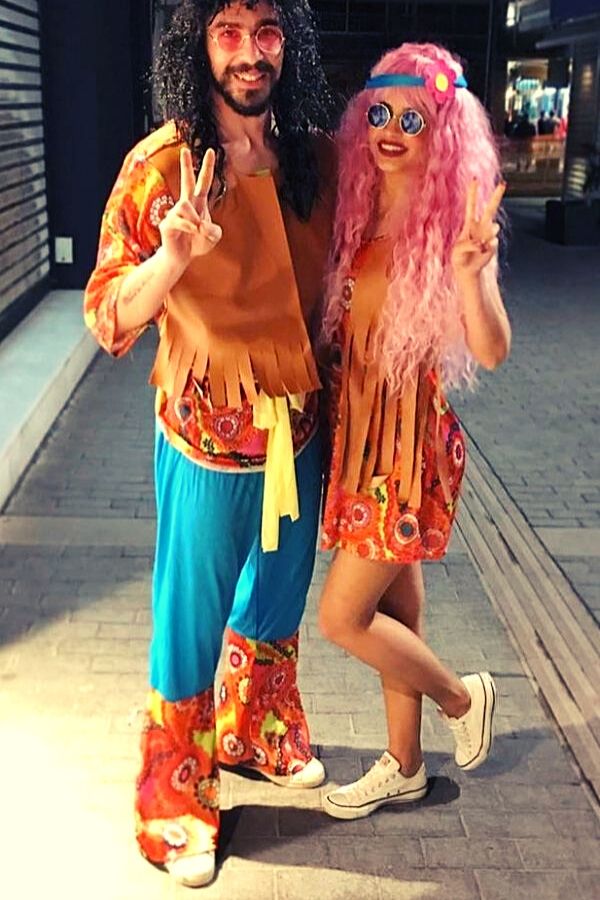 #14 Mermaid & her Sailor
Follow Mermaid & her Sailor costume, this couples Halloween costume set transform y our into a beautiful Mermaid and her love-struck sailor. Pic by albanianb3lla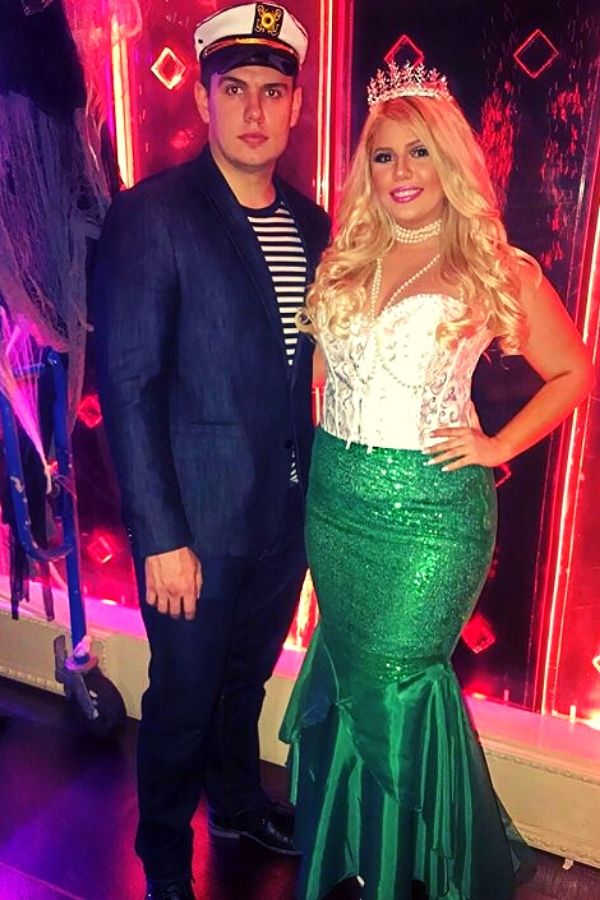 #15 Pink ranger + Green ranger funny couples Halloween costume
Objects that always go together are great ideas for Halloween couple costumes, too. Take this  pink ranger and green ranger funny Halloween costume that is creative and funny at the same time! Pic source unknown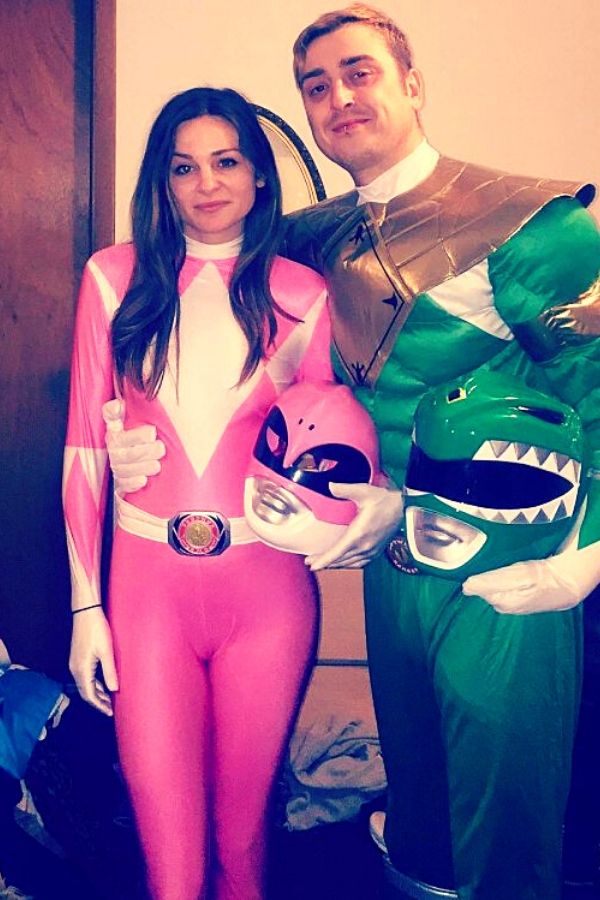 #16 Bank robbers Halloween costume
Whether you need a quick couples' costume this DIY Bank Robber couple costume will be good. All you need to create this bank robber Halloween costume is a handfull of materials, to dress in black, and to go heavy on the eyeliner. Pic by greciaanaisramos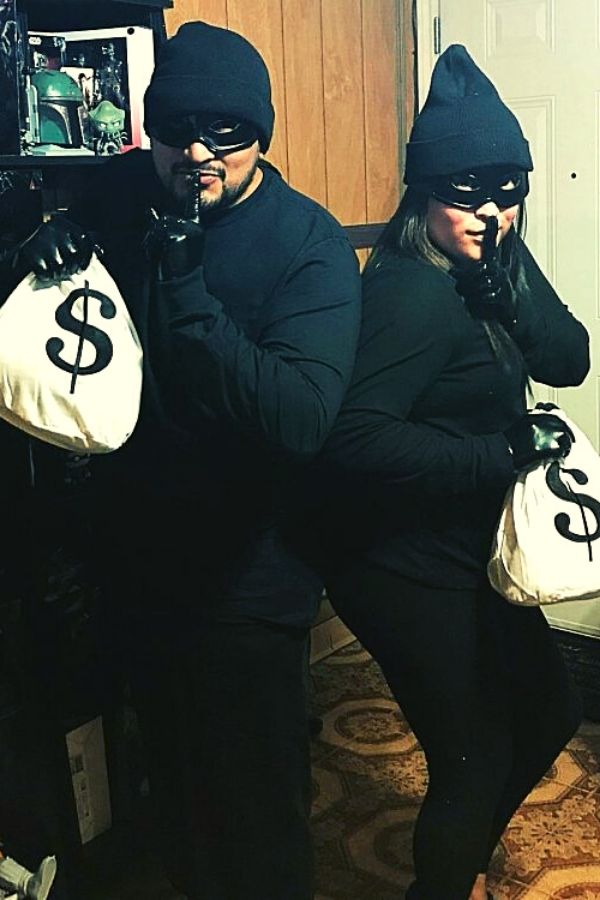 #17 Star Lord & Gamora for Halloween
This Halloween costumes may be a little challenging to make at home but you can buy some props easily.  It's unique and you'll be notice by everyone in Halloween party. Pic by elyser100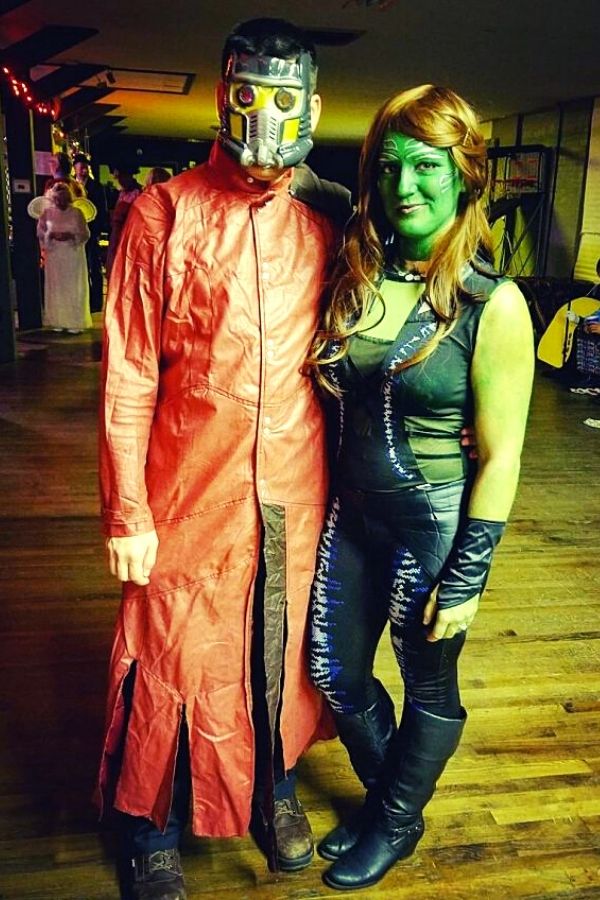 #18 Doctor Belmont and Doctor Talbot are here to "help"
"This town has been stricken with a terrible affliction." Doctor Belmont and Doctor Talbot couple Halloween costume will be a unique attraction in party. Now, sit still... this will only hurt a lot. Pic by astro_rowa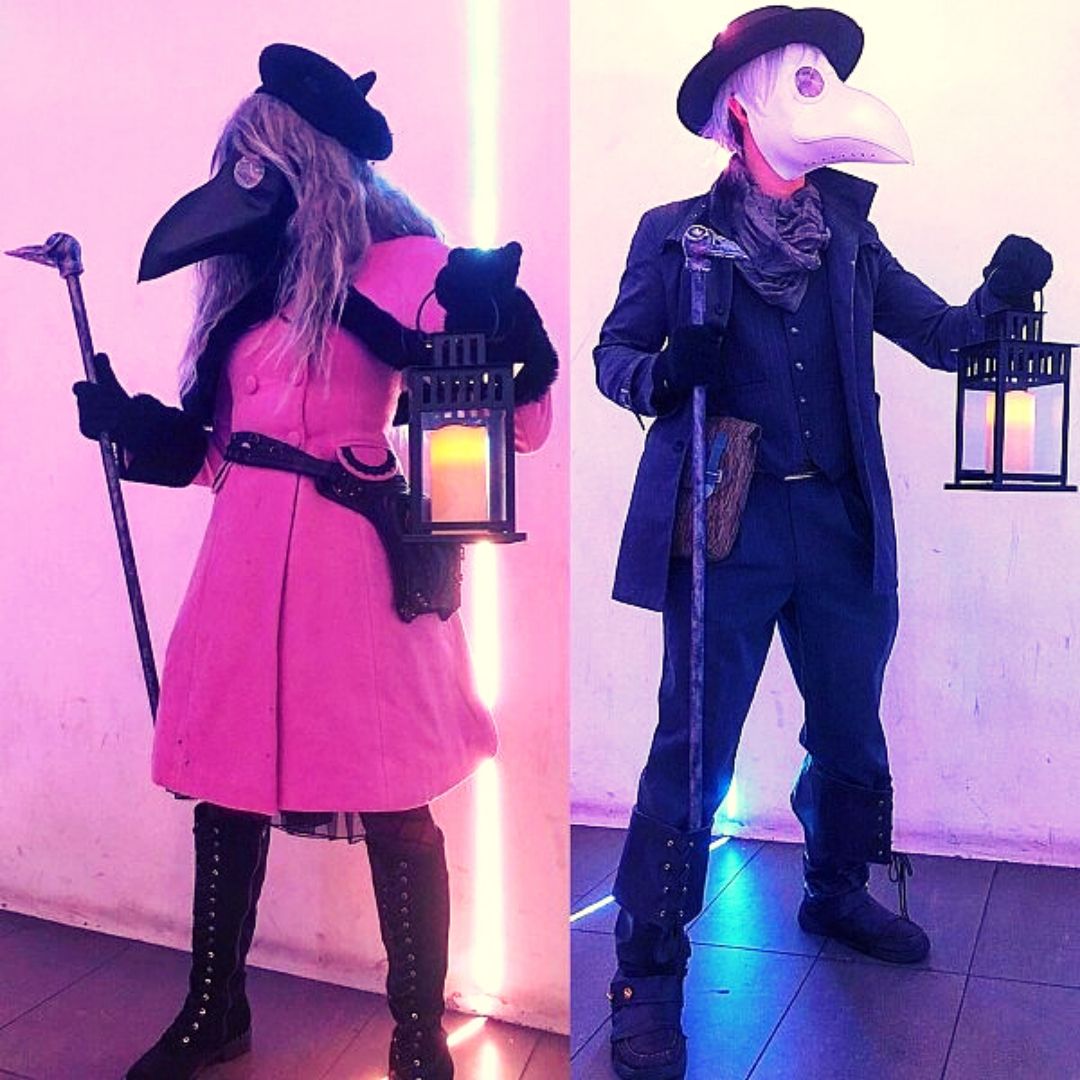 #19 Creepy Doc and Nurse
This creepy doc and nurse couples Halloween costume idea is really easy to achieve but you will get some difficulty in doc makeup. All you need is some nurse and doc costume and fake blood and black color! Decent makeup skills would come in pretty handy, too. Pic by xlena_meyx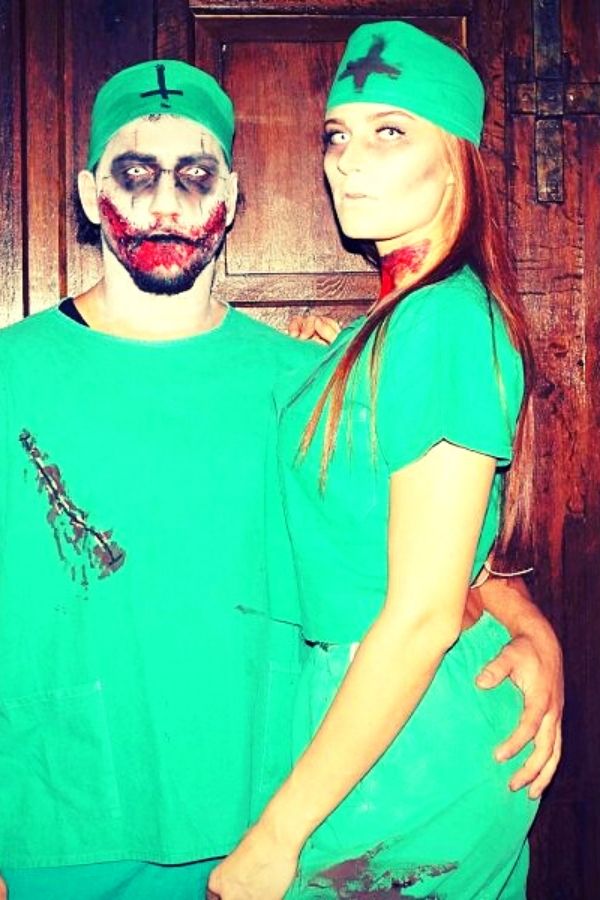 #20 Lightning strike!
I am sure you will enjoy with this lighting bolt and strike victim couple costume. It is easy to make at home. You can start this outfit with an old umbrella cut apart to appear to be destroyed by a lightning bolt. Pic by manda.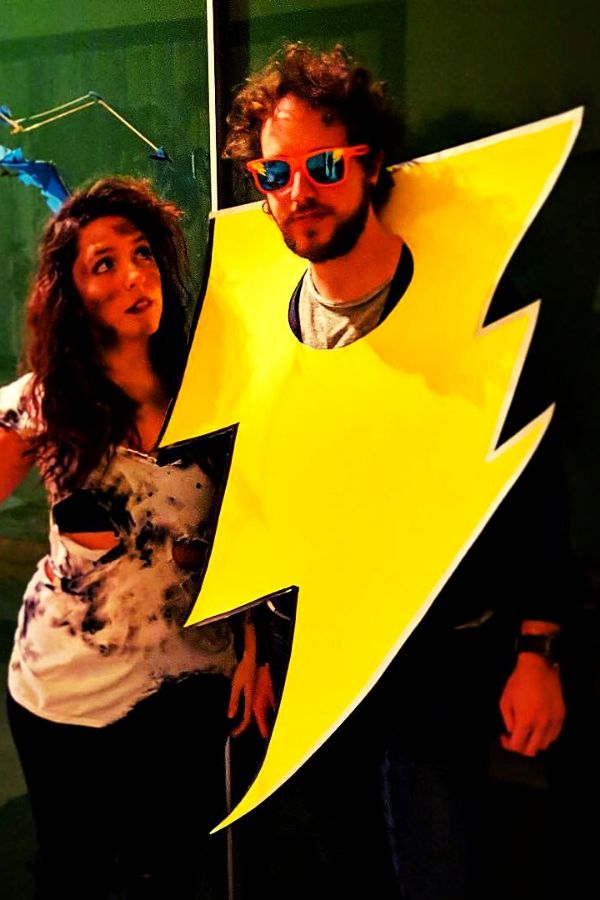 Have you been wrongly credited or someone submitted your project/image? Kindly contact us and expect a response…
Hopefully you were able to get a bit of inspiration from this list..
Thank you for visiting Gravetics!