Valentine's Day is looming around the corner and it's time to indulge in some DIY Projects for Valentine's Day. Valentine's Day is the most appropriate time to indulge in some homemade crafts. I remember how as a child we had to prepare cute homemade Valentine's Day crafts. These days when my kids prepare Valentine's Day crafts, I get transported back to those days. That's the speciality of this day.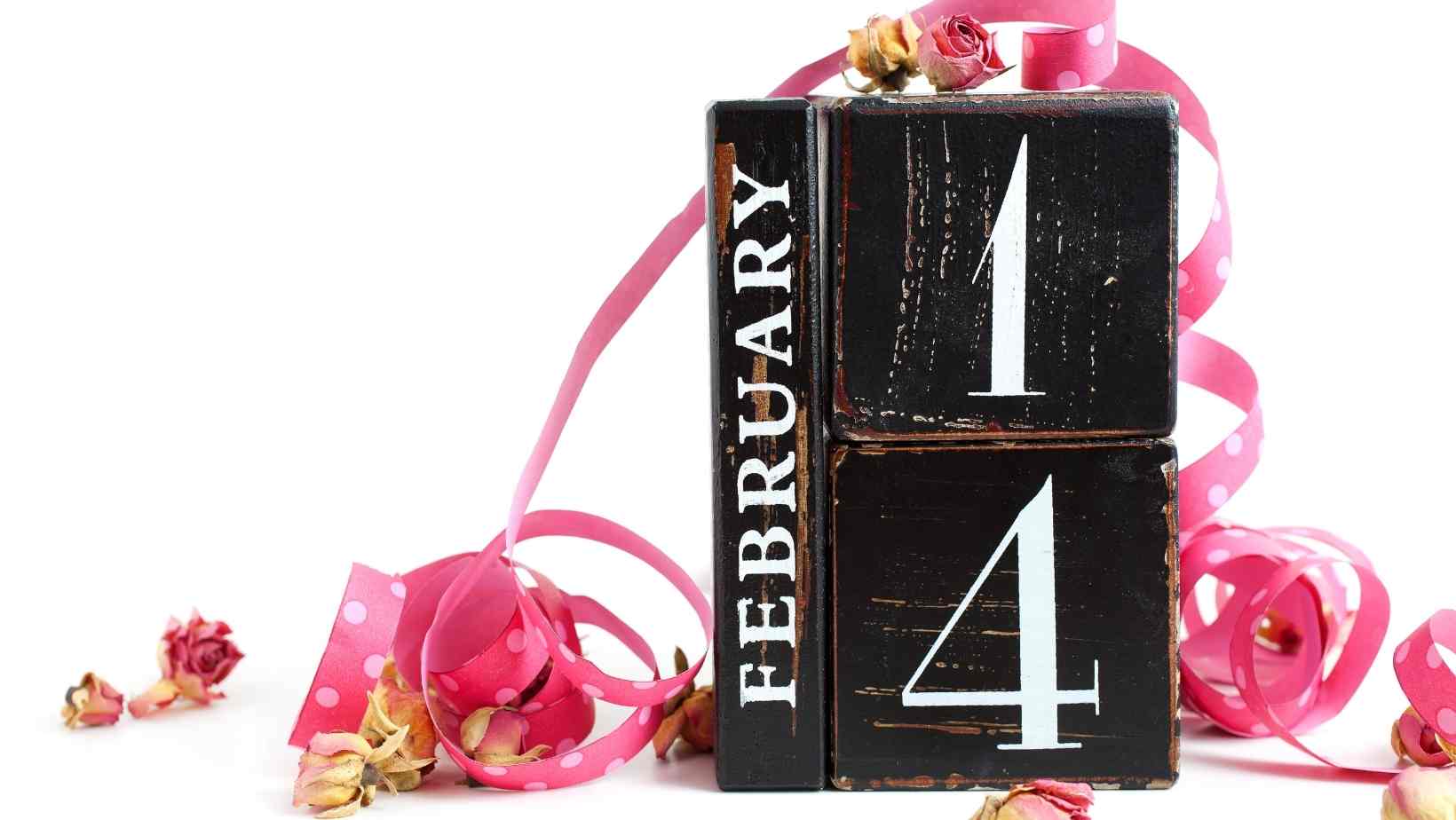 So, have you thought about anything unique and off-beat for this year's Valentine's Day? What DIY projects are you indulging in for Valentine's Day? If you haven't had time to think then that is simply great.
Love Tree Valentine's Craft: Making love trees is really easy and you can make them right away. All you will need is cardboard and some hearts cut out from cardstock papers. Just stick them over the tree and you are done.
Valentine's Day Puppy Crafts: Valentine's Day puppy craft is the cutest homemade craft one can ever think of. Making them is really easy. You will just need to make the face of the puppy. Stick his eyes, tongue, and ears and paint them if you want. That is all.
Valentine's Day Sun-catcher craft: The best part about this Sun-catch craft is that you can do it with your 1-year old son or daughter. Making this is as simple as you can imagine. All you will need are some cardstock papers and glitters.
Cardboard Tube Heart Stamps: You will just need a paper towel or toilet paper tube and some tapes. Your kids can really enjoy working on this easy and effortless Valentine's Day craft.
Robot craft: Making a Valentine's Day robot is one of the easiest craft projects you can think of. You will just need some cardboard and cardstock paper. Follow the tutorial and you will have it ready in minutes.
Snow Globe Valentines: Making snow globe Valentine's should definitely be on your DIY Project for Valentine's Day bucket list. All you will need are some empty food jars and you can easily recycle them to keep Valentine's Day supplies.
I have collected the most unique, adorable, attractive Valentine's Day DIY Project ideas which you can use. So, let's dive right into them
DIY Projects for Valentine's Day
1. Awesome Happy Heart Garland. Pic source madeeveryday.com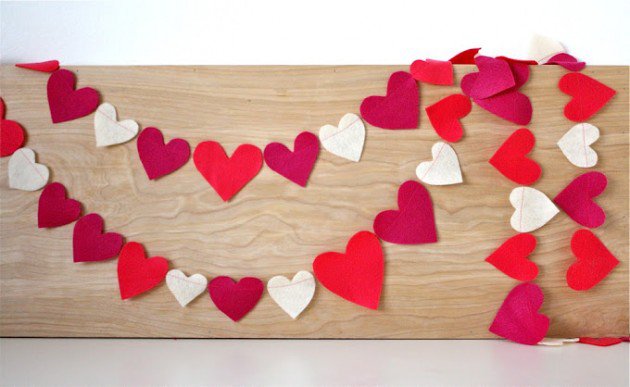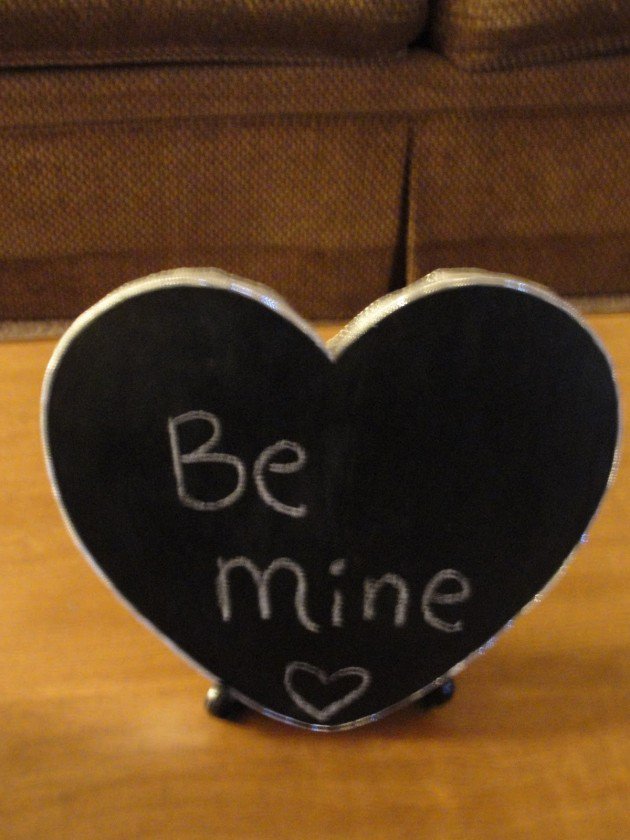 3. DIY Fabulous Valentine Throw Pillow. Pic source thediaryofdaveswife.com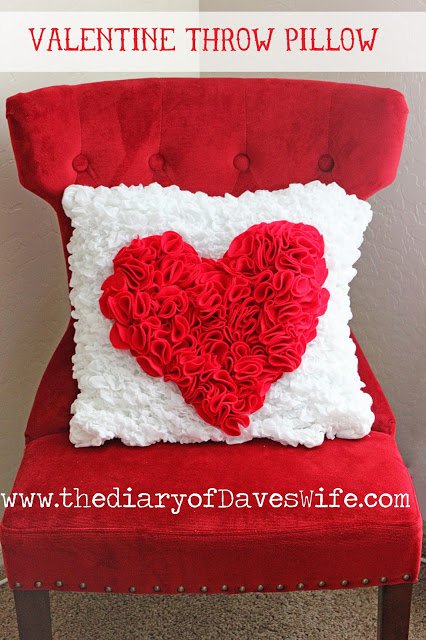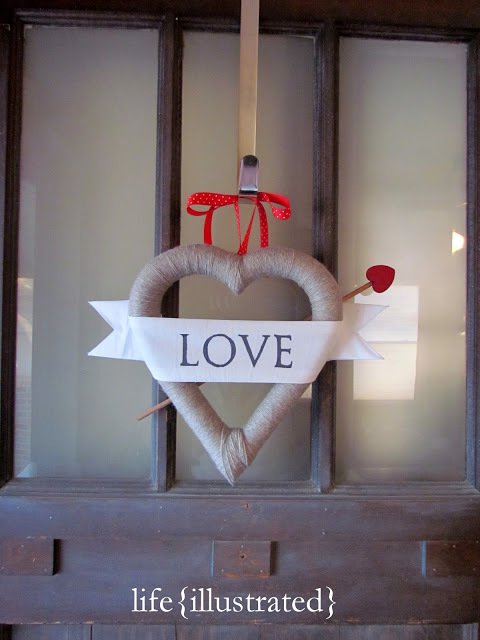 5. DIY Romantic Table Decor. Pic source familyholiday.net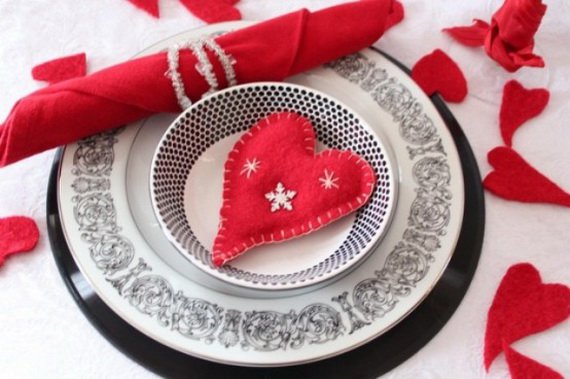 6. DIY Wine Cork Heart. Pic source hometalk.com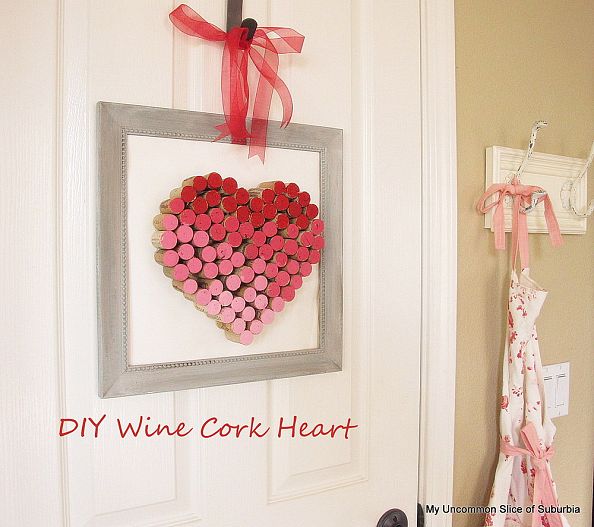 7. Easy DIY Heart Garland. Pic source craftedblog.com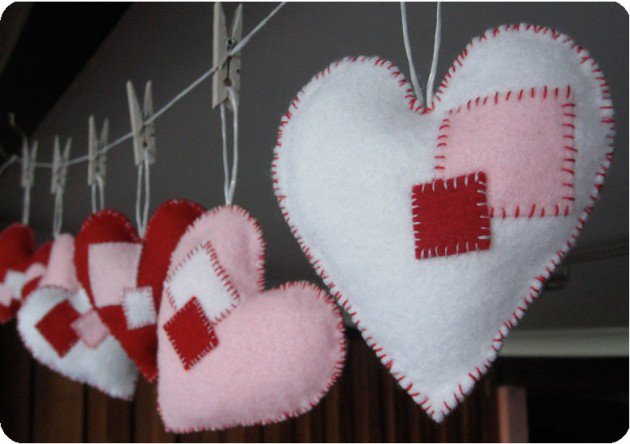 8. Easy Threaded Valentine's Tins. Pic source hometalk.com
9. Fancy DIY Burlap Utensil Holder. Pic source tarynwhiteaker.com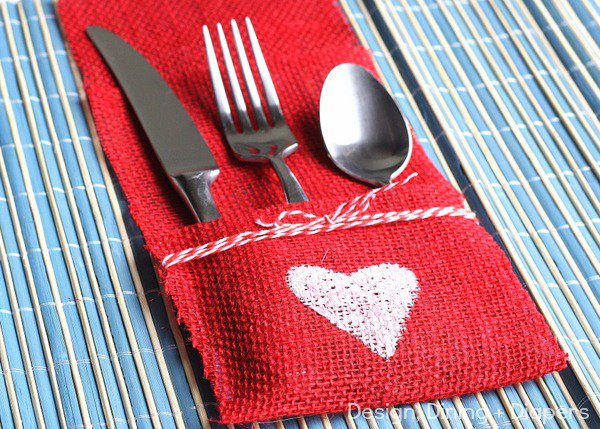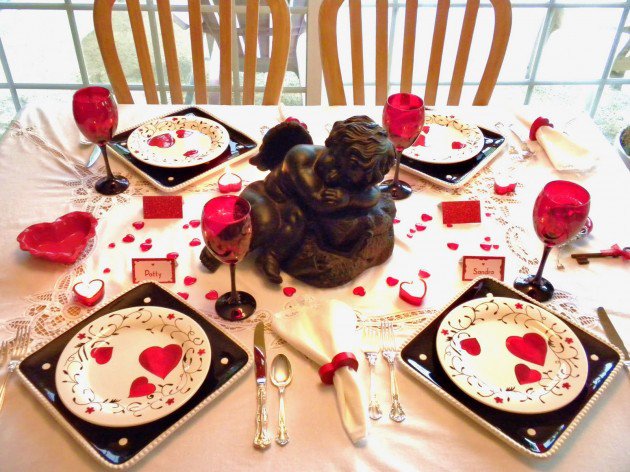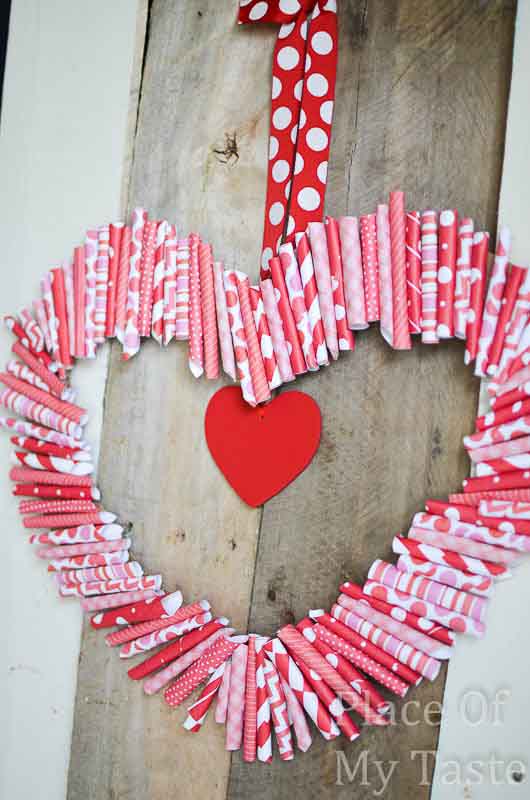 12. Initial Tree-Carved Valentine. Pic source homestoriesatoz.com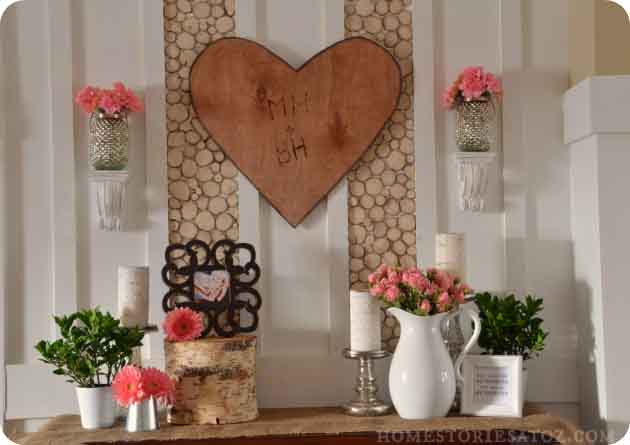 13. Interesting Heart Bunting Countdown. Pic source simplykierste.com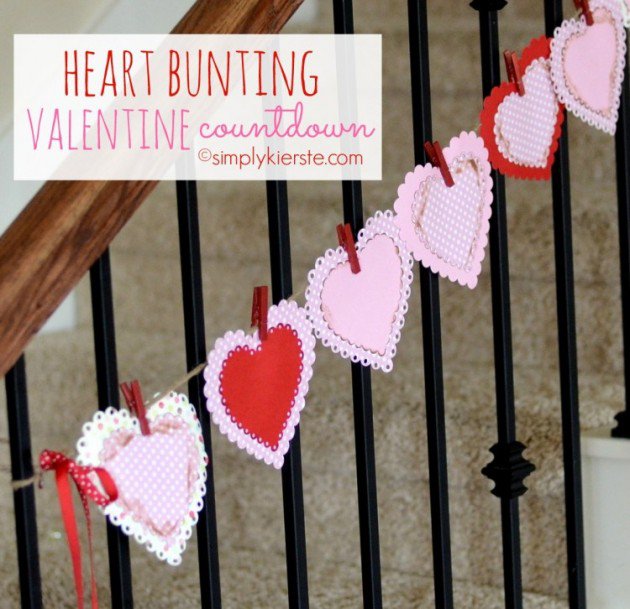 14. Lovely DIY Valentine's Place Cards. Pic source thegraphicsfairy.com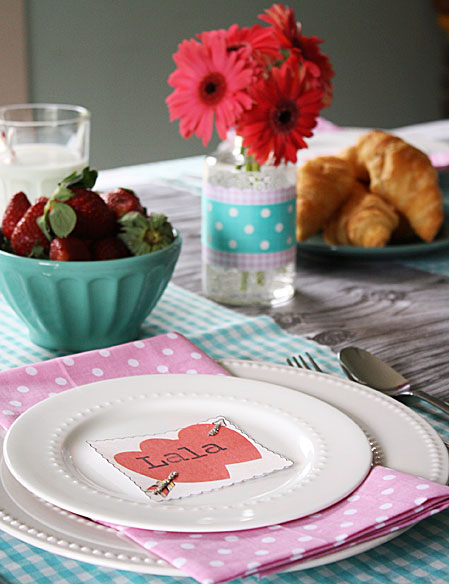 15. Lovely Heart Pallet Decoration. Pic source tarynwhiteaker.com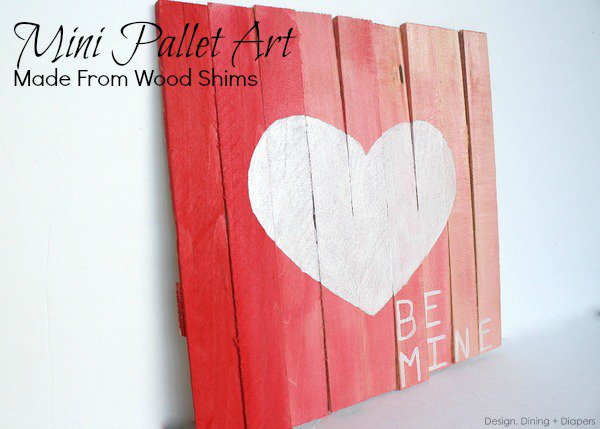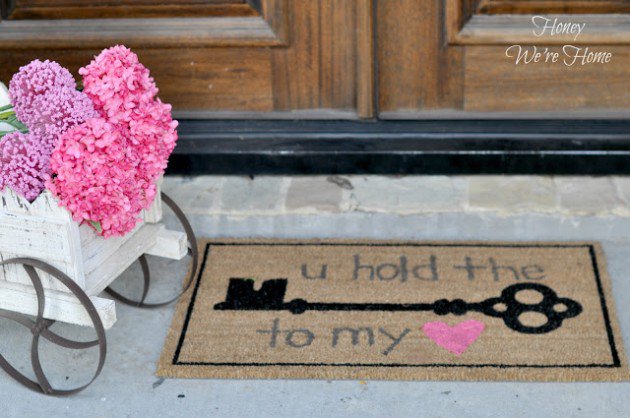 17. Simple Valentine Home Decor With Big Statement. Pic source thewinthropchronicles.blogspot.com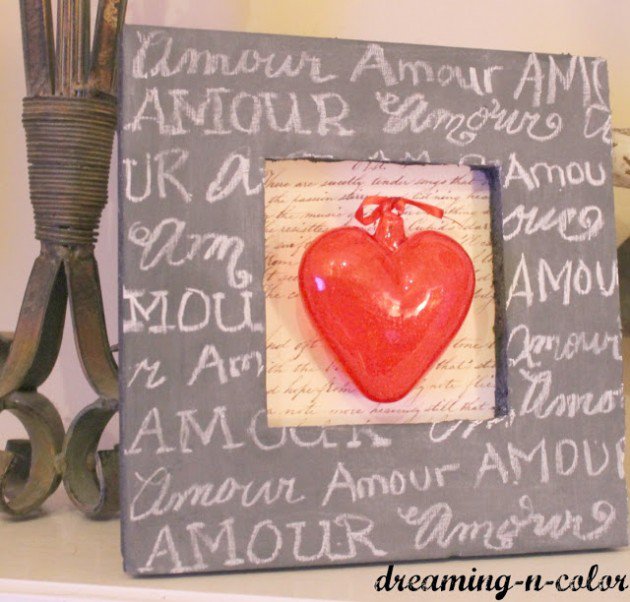 19. Valentine's Day Outdoor Decor. Pic source lilacsandlonghorns.blogspot.com