You have just moved into your new place, and you want to give it your own personal style. You don't have a lot of money, but if you have some extra time and a great imagination, you can give those plain white walls a new look. Here are some ideas on how to do so.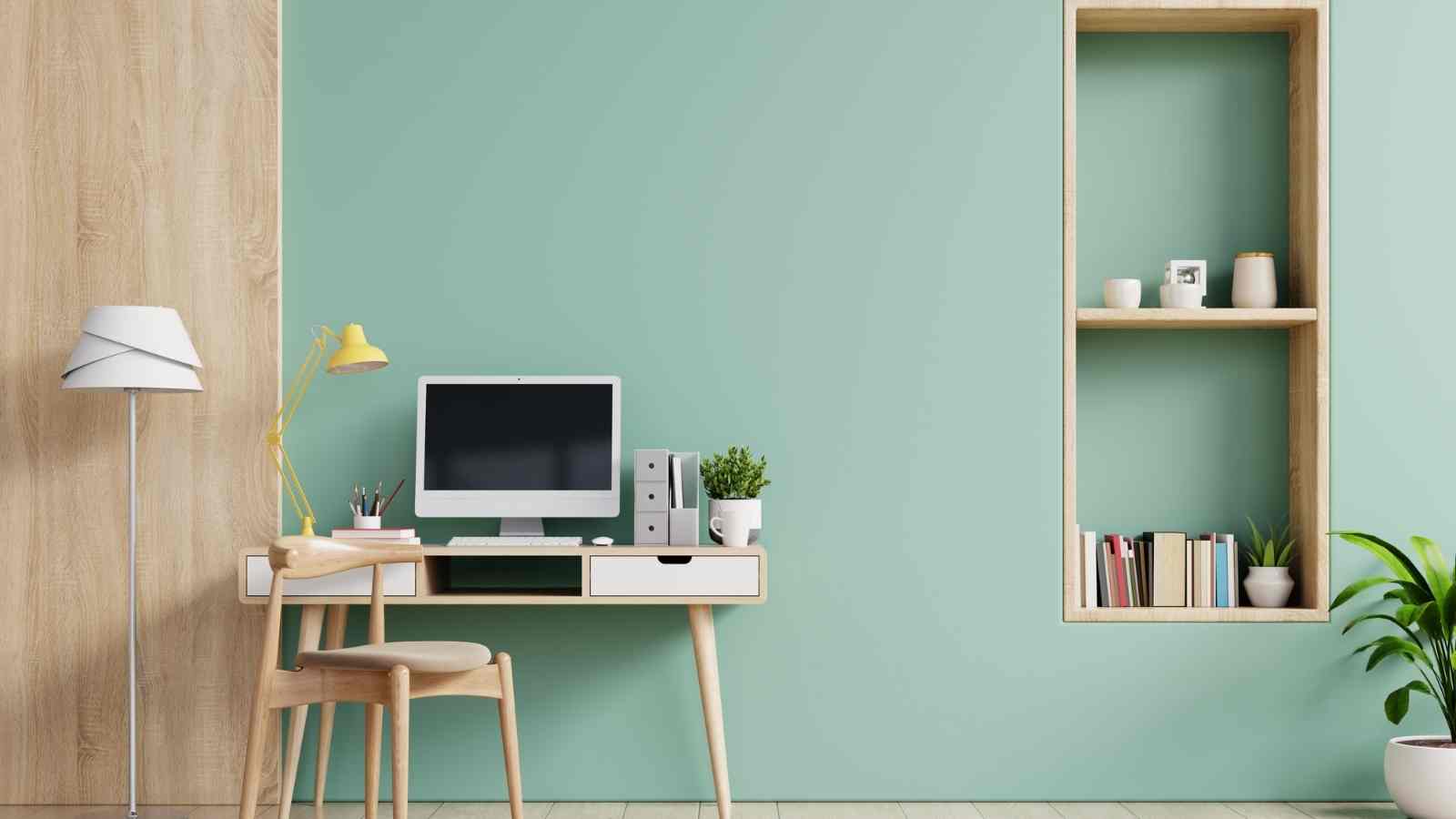 Restickable Photo Tiles
You can put your photos on restickable tiles and decorate a wall in your living room. Use photos of your friends and family or pictures from your latest trip. You can use pictures of food to liven up a wall in the kitchen or pictures of porta-potties for a wall in the bathroom.  You can create a story in pictures along the walls of a hallway or den.
The best part is you can switch them up anytime you want. When you want to redecorate, all you have to do is just move the pictures around or use some new ones. They are very easy to put on or off a wall. You can get tiles for as little as $11. Photo tiles come in all different colors, sizes, and shapes.
Unique Posters
There is nothing unusual about decorating with posters. Almost everyone has a poster or two of something they love. Posters of favorite movies and celebrities are very popular, and many people have a print of their favorite work of art somewhere around the house.
So why not create your own poster? You can use a picture of a favorite pet, niece or nephew, or even the whole family.  If you feel confident, you can make your own glamour shot poster. Or you can make a movie poster with you and your friends posed in the positions of the stars.
You can use a quote from a favorite author or simply use your own words to live by. There are on-demand companies on the internet that will allow you to create your own poster decorations.
Abstract Art
Abstract art can be hypnotizing because you can stare at it for a long time and see many different elements in it. That is why you can decorate a wall in your home with abstract art. A long abstract piece is perfect to put behind a sofa. Imagine a cloud-filled sky, infinite wheels inside of wheels, or an avalanche that is forever falling over your living room.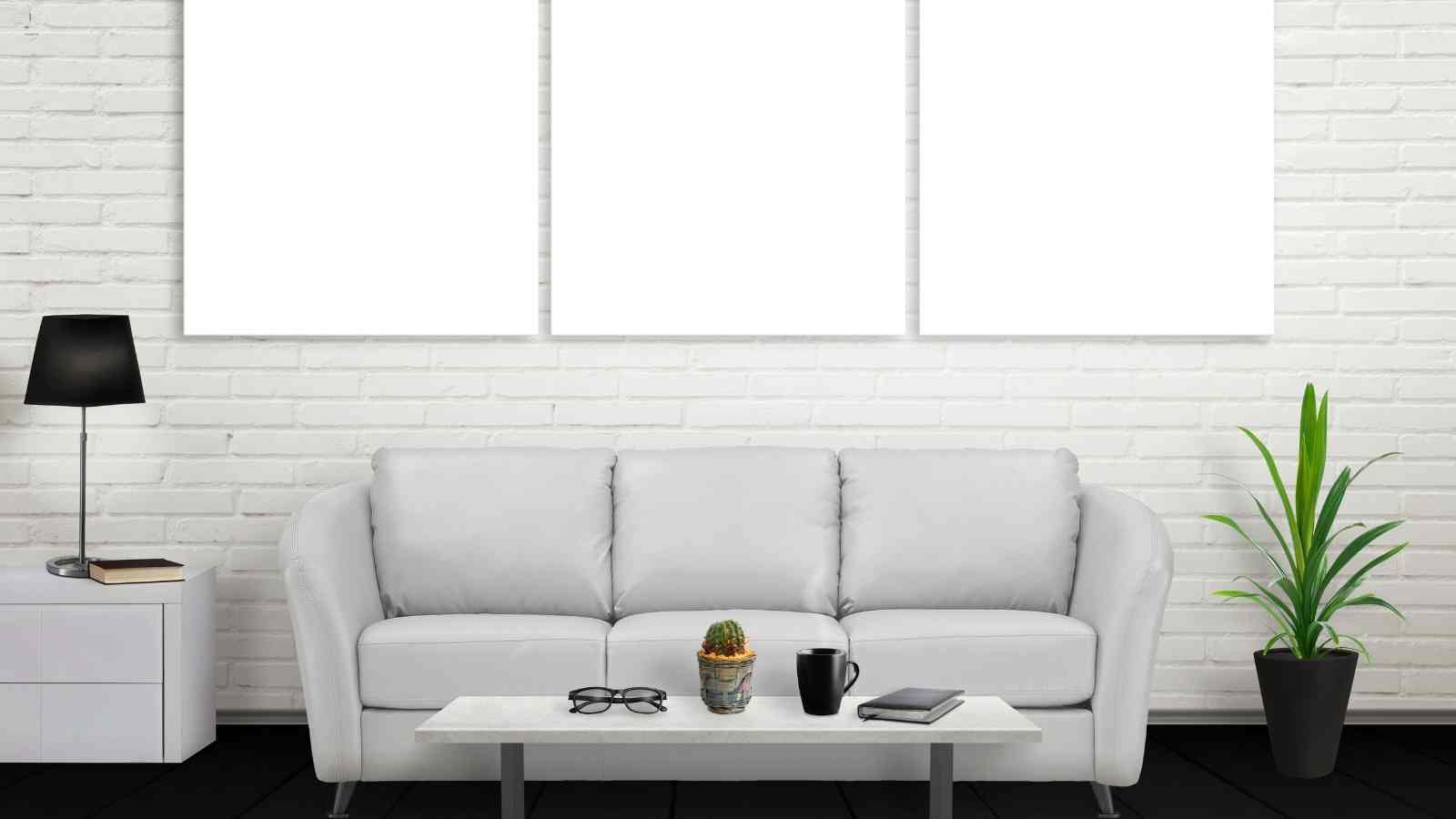 Folks who can afford it can have an artist come and paint their walls. However, there are plenty of abstract paintings available online.
A Wall of Independent Artwork
Whether you live in a big city or a small town, there are certain to be artists in your area, and you can find their artwork at street festivals and gallery shows. Although these pieces will be more expensive than posters and photographs, they are not necessarily as expensive as you might think.
An independent artist will be anxious to make a sale, and you may be able to haggle a lower price. If you choose wisely, a piece of artwork can be a good investment since the artist could be famous someday.
When you procure various works of art, you will always have something interesting to look at, and you can wow your friends with your good taste when they come over for a visit. It is best to get artwork in many different sizes with several different types of frames. This will give the wall a funky, eclectic look.
Mirrors
You probably already know that a mirror can make a room look bigger. However, they are not just good for creating the illusion of space. A mirror can itself be a work of art. You can get an antique looking-glass or hang several small mirrors with nice frames on a wall in an artful configuration. Mirrors reflect light, so they can help accentuate the color scheme in a room.
Create an Accent Wall
Painting one wall a different color than the other walls in your home is a cheap way to add style to a room. You can use a solid color and put paintings or photographs on it, or you can make the paint job itself a work of art.  Creating a mural is a daring way to decorate a wall, and you can make it political, funny, or a celebration of your cultural background.
Shelves
If you prefer sculptures to paintings, decorating with shelves is the best way to go. Whether the shelves are attached to the wall or stand up against it,  they are a great way to show off all the tchotchkes you have gathered over the years. You can display everything from rare books to ashtrays, vases, and small photographs on such a wall.
Interior decorating can be frustrating, but going in with a plan will help to make your home the sanctuary you deserve.