The materials used to make the kitchen cabinets are essential in determining how long they can last. Cabinets made from wood last for decades. However, if it's made out of pressed wood, it may only last ten years.   
The cabinet's lifespan shortens if it's not installed correctly. And just like all the pieces of furniture in your home, the kitchen cabinets need to be maintained too. Most especially those that were exposed to water, smoke, or fire, to name a few. These are common, especially when the cabinets are placed above the stove or under the sink, eventually, they will show signs of wear and tear.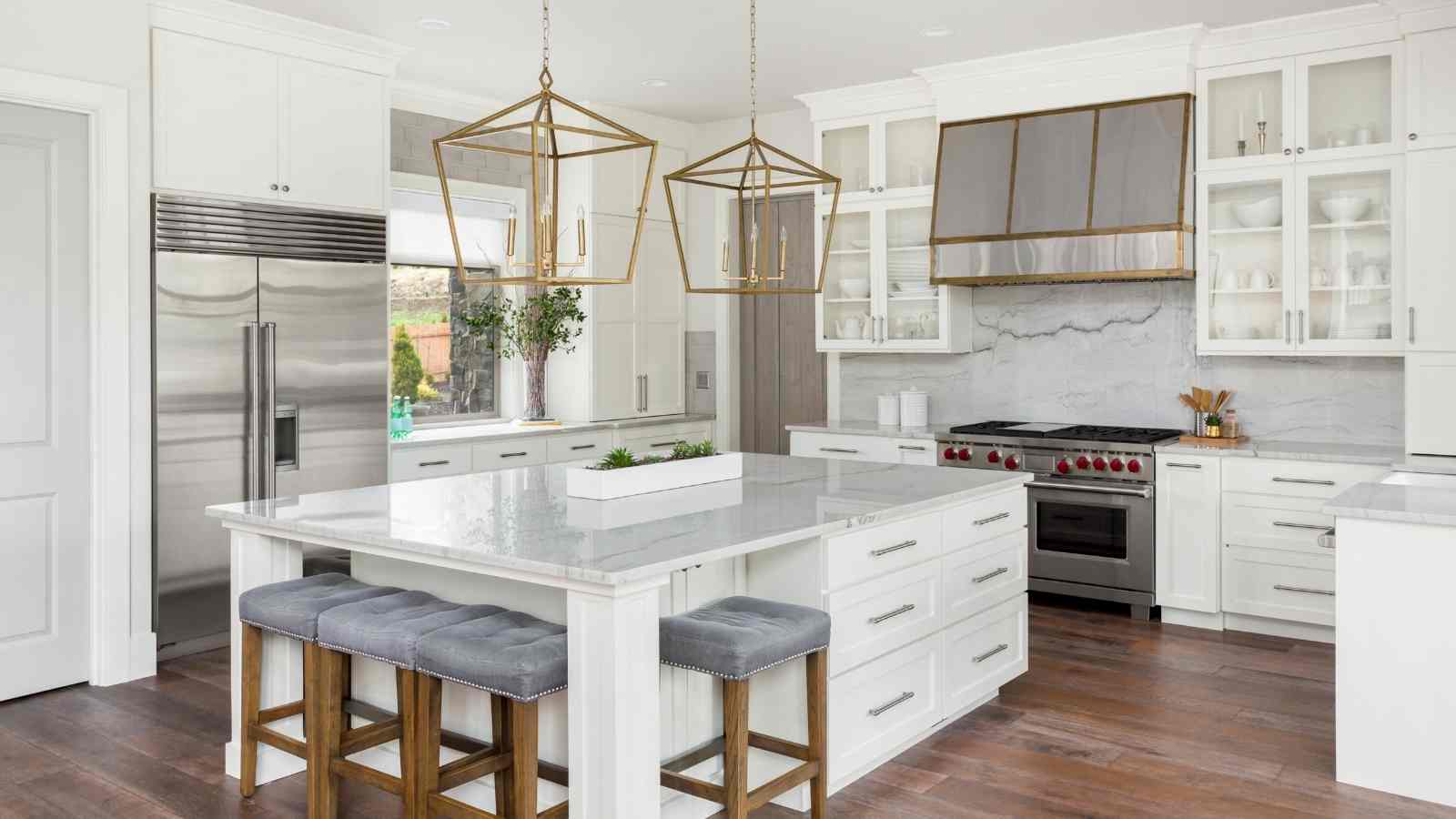 If you're still contemplating replacing your kitchen cabinets anytime soon, here are some factors to convince you that it's high time to do it.
Water Damaged Cabinets   
If you notice dark-colored spots on the cabinets, it's a sign of minor damage caused by water. However, if it starts to distort, molds are showing, or bubble-like formation both inside and out, these are indicators of extensive water damage.   
Primarily, you need to locate the source of the water leak to prevent it from damaging the cabinet you'll be replacing.
Doesn't Serve Its Purpose   
Old kitchen cabinets that no longer serve their purpose need to be replaced. Perhaps this is from the extensive water damage that the doors start to swell, thus making it difficult to close them.   
Also, if the insides feel soft, they could go crumbling down the more you use them, thus the need to replace them as soon as possible.      
Has A Musty Smell   
It smells funny, and it has a musty scent. This happens with old pieces of furniture that haven't been used for a long time. But you can still save it. Get plastic containers. Fill it with vinegar and then cover. Put a few holes in the lid. Place it on the corners and leave it overnight. Moving forward, open your cabinets once in a while.   
Otherwise, if the smell still bothers you, then you need to replace your kitchen cabinets.    
Need More Space   
If you need more space and wish to make room for your new and large kitchen equipment. You can consider getting rid of a few cabinets. There's no point keeping a lot of cabinets when you only use a few of them. Consider building a few kitchen cabinets with large compartments instead and maximize the storage.  
Here are a few ways to maximize the cabinet space:   
Bamboo Expandable Organizer – You may use this for your kitchen utensils: spoons, forks, and bread knives.   
3-Tier Spice Pantry Organizer – Transfer your spices into small jars and put labels on the lid and in the middle. But, if the original containers have labels on them, you can use them as-is. Just remember to put labels on the lid to see the spice you want to get from the top view.    
Lazy Susan Spinning Food Storage – This is the best way to put your oils, vinegar, and any liquid seasonings you often use for cooking.   
Stacking Basket – You may put condiments here.  
Sliding Metal Organizer – It's perfect for kitchen cleaning supplies.  
Tray Divider – You may put chopping boards, pot covers, or cookbooks.  
Rack Pan Organizer – This is where you keep the frying pans, woks, saucepans, skillets, and more.  
Drawer Dividers – These can be used to separate measuring cups, spatulas, rolling pins, or anything you may use for baking.     
Not Your Style   
The existing kitchen cabinet's quality doesn't match your standards. This is common with old houses or those fully furnished homes.   
However, if it's still in good condition, perhaps you can think of tweaking it a little instead of replacing it.   
Here are a few ways to decorate an old kitchen cabinet:   
Paint – Give it a change of color. Pick a color that matches the aesthetic of the kitchen.   
Glass Door – Replace the wooden doors with glass doors to easily see what's inside.   
Cabinet handles – You can also change the handle of the cabinet to enhance its aesthetics.
However, before you redecorate the kitchen cabinet, inspect it first, because it may not be in good shape anymore. And if that's the case, it would be cost-effective to just replace it with a customized one.   
Build A Customized One
If you've done the things above and no longer want the old kitchen cabinets, then it's time to get an upgrade. If you would like to take the do-it-yourself (DIY) route, here are a few tips for customizing your own kitchen cabinets:  
Start With A Layout – Envision the layout you want, where you would like to put them in the kitchen. You can start with that and work your way through the design of each cabinet.  
Design The Kitchen Cabinets – You can look for more inspiration online regarding kitchen cabinet designs. You can custom design it based on your preferences and the functionality suitable for your needs.  
Push To Open Drawers – It looks modern, and you won't need to get the handle repaired. This is an excellent idea for those who don't really like door handles.  
Open Shelving – This is suitable for items in your kitchen that you wish to display.   
Sliding Doors – It's a great way to store expensive kitchen equipment, plates, wine glasses, cutlery, and more delicate items.  
Glass Doors – Aside from displaying items, glass doors are convenient if you want to see what's inside the cabinet without having to open it.  
Pick High-Quality Materials – Once you've decided on the design, it's time for you to get the materials to build the kitchen cabinet. Select practical but durable items for longer usage.  
Get The Measurements – Think about how big the kitchen cabinets will be and how deep each drawer is. 
Attach Them – This is the final step, putting them in place. You can get help from your family to affix them one by one. 
However, if you don't feel comfortable building your own kitchen cabinets, you can opt to contact professionals and let them build them for you. It's important that you get the best and most reputable contractors for a smooth kitchen renovation. They can work with you in building the kitchen layout you wish to have. 
Wrapping Up:  
Kitchen renovating is a fun project you can do with your family. It's ideal if you want to create customized kitchen cabinets based on your preferred functionality and aesthetics. But if the layout you want is far more complicated, then you should seek the help of a professional to do it for you. The information above can guide you throughout the process of taking every step correctly.