Toothpick appetizers are basically small tidbits with a toothpick planted into them. Now if you have a party this weekend and it is a light occasion then instead of focusing on an elaborate main course you can always go for the small bite-size appetizer that is easy to make and can be made in bulk. If there is an unexpected party at your home and you are expected to serve something tasty and ravenous then the best thing to come up with are these small toothpick appetizers for the event. Everyone will indeed be happy with your choice of dish. Why do you even have to spend a fortune on casual parties on the weekends or the friendly get-together among your friends?
Instead, you must go for the budget-friendly appetizer on toothpicks that are extremely yummy and the best choice to opt for. You will surely be carried away with the options that we will love to opt for! These are certainly wonderful for impressing your guests with the unique choice of dishes and the vibrant look as they are served on the table. Amazing to go with cocktails or juices, these are filling however you will never overfeed yourself. And the best part is there are options for healthy and vegan tidbits for every occasion.
It becomes a little tough to organize the dishes, arrange for the main course and make the appetizer every time there is a party and let us be honest that it gets such a messy process! If you wish to enjoy your own party and at the same time not indulge in the mess that you have to clear later then we suggest that you go for appetizers and light starters. This will help you to make sure that the guests are satiated and they have a refreshing time at your home.
The recipes with toothpick appetizers into them are bite size and so easy to get done in a jiffy. If you are ready for it then let us go and relish the flavor of these dishes that you will certainly wonder why you did not try before. With so much to do and the preparations to make, we must hurry to get them done hot and perfect for the evening.
Best Toothpick Appetizers for a Party
Can you believe it? The cocktail sausage weenies can indeed be made in a pressure cooker! Keto-friendly and perfect for a healthy bite, this is a creation by thisoldgal.com that you should not miss out on!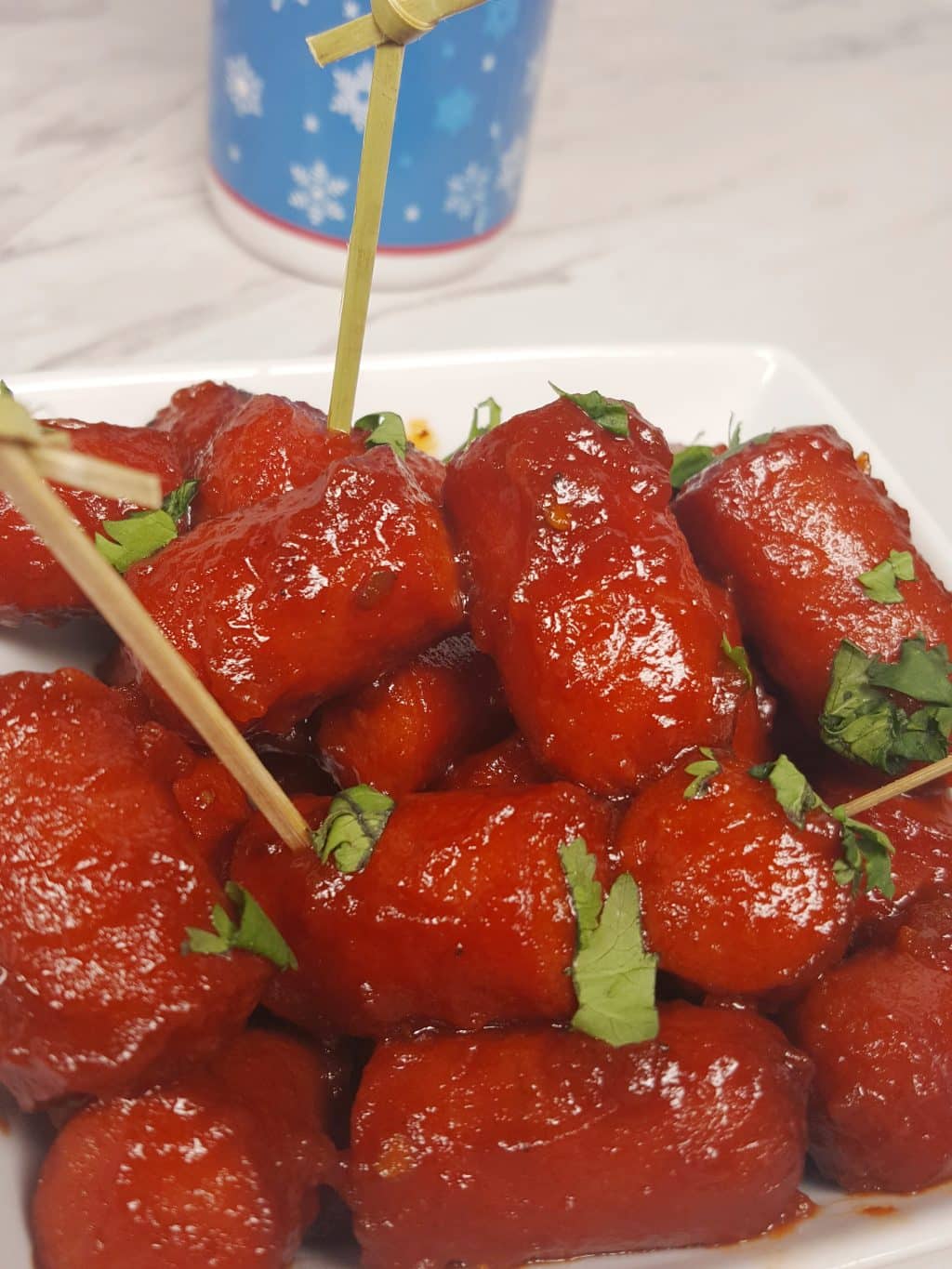 The stuffed chicken roll-ups are sliced and then pierced with toothpicks so you can easily pick them up in one hand and cocktail in the other as you enjoy a conversation. Check it out at sweetandsavorybyshinee.com for a yummy appetizer.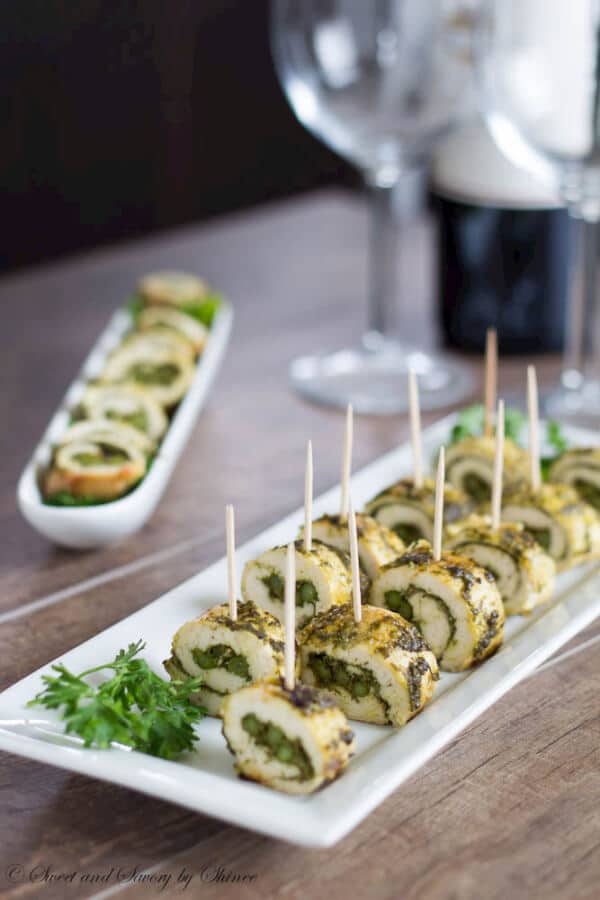 The air fried meatballs served with than a hint of gravy rather tossed in herbs and sauces of your choice will be the most demandable dish at the party. Check out this recipe by binkysculinarycarnival.com and you are all up for a delightful surprise.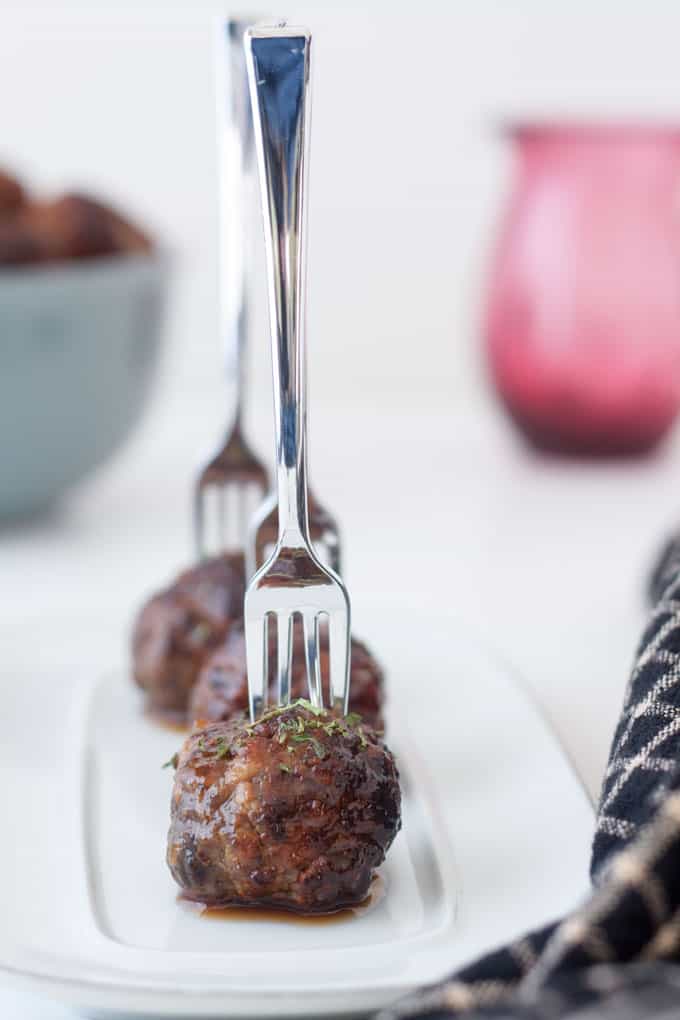 You probably did not think that we could come up with such a fancy treat to the classic comfort food. It is a creation by all-thats-jas.com and you must check out the recipe if you have a party to host.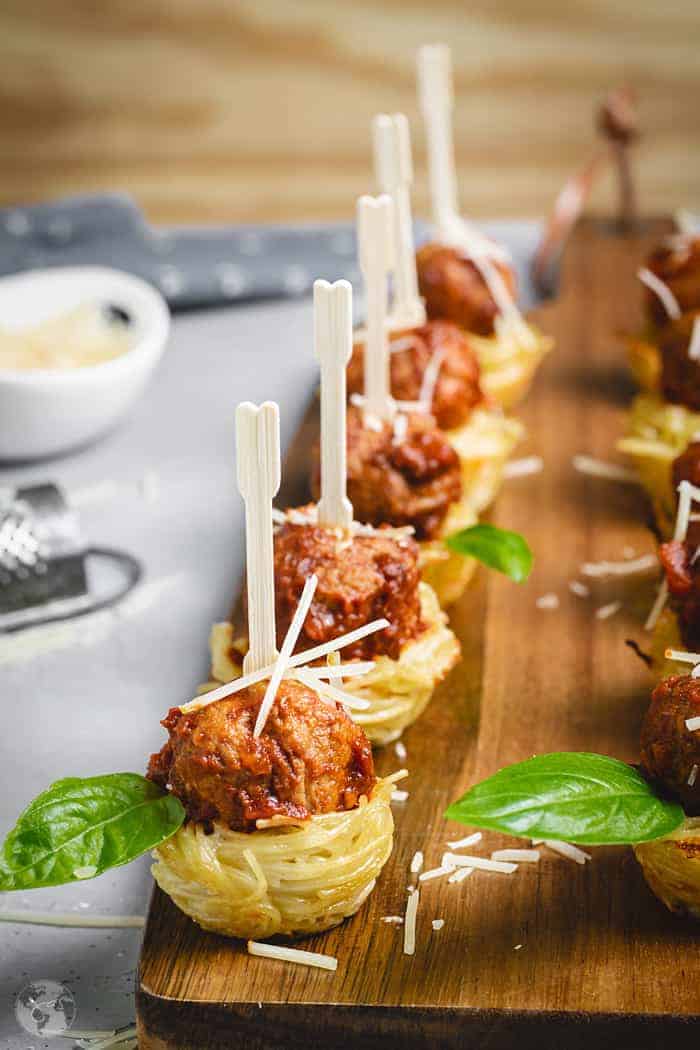 This bite-sized french toast with an essence of cinnamon is a great dish that you can make for an appetizer. The recipe is made by alekasgettogether.com and topped with sweet syrup that you will surely relish for a light snacking option.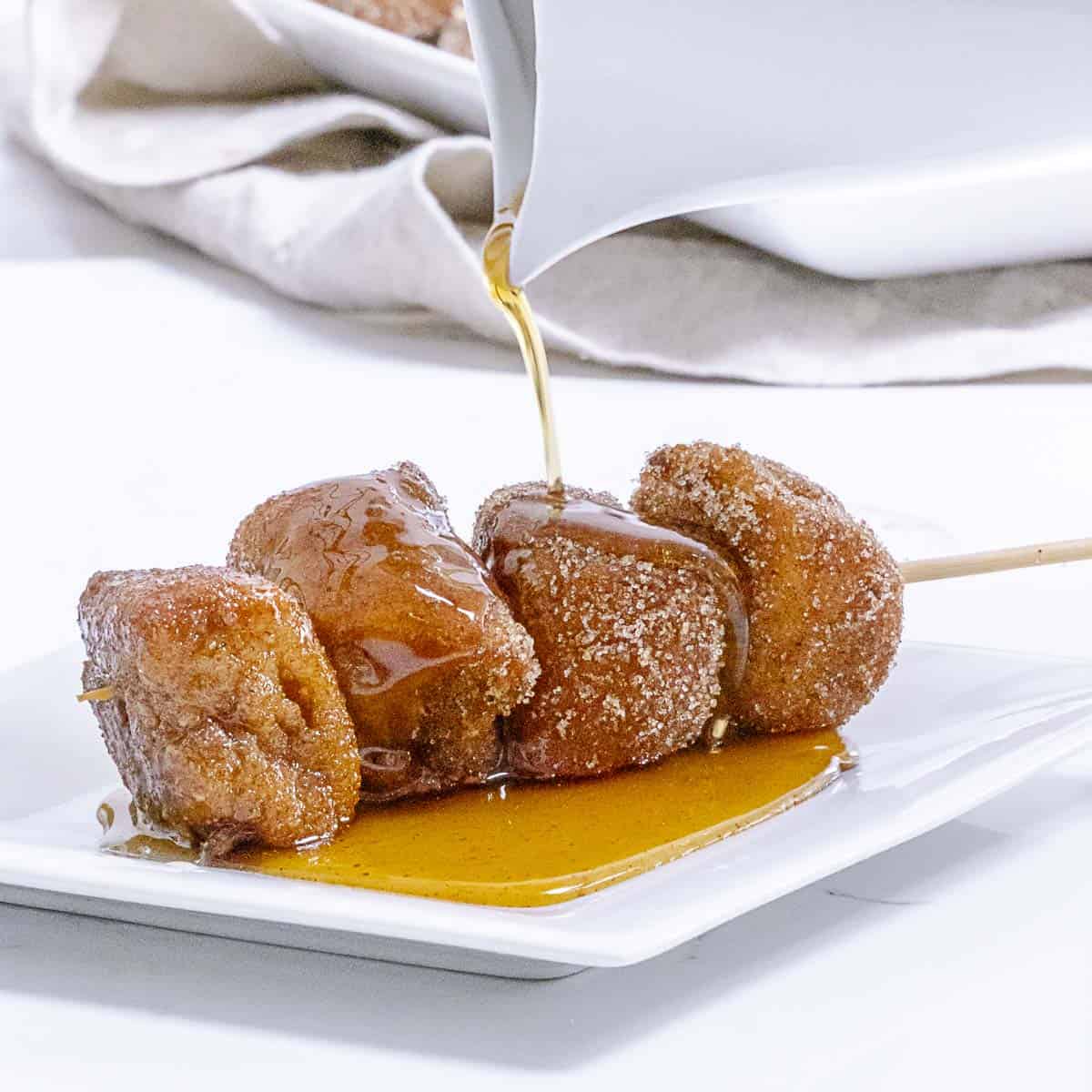 The French-pressed sandwich bites are a great choice when you wish to go for light and healthy dishes. The recipe at Kitchen Sanctuary with a variety of veggies stuffed inside as a filling. We have used different creams a and mayo for attaining distinguished flavour for each.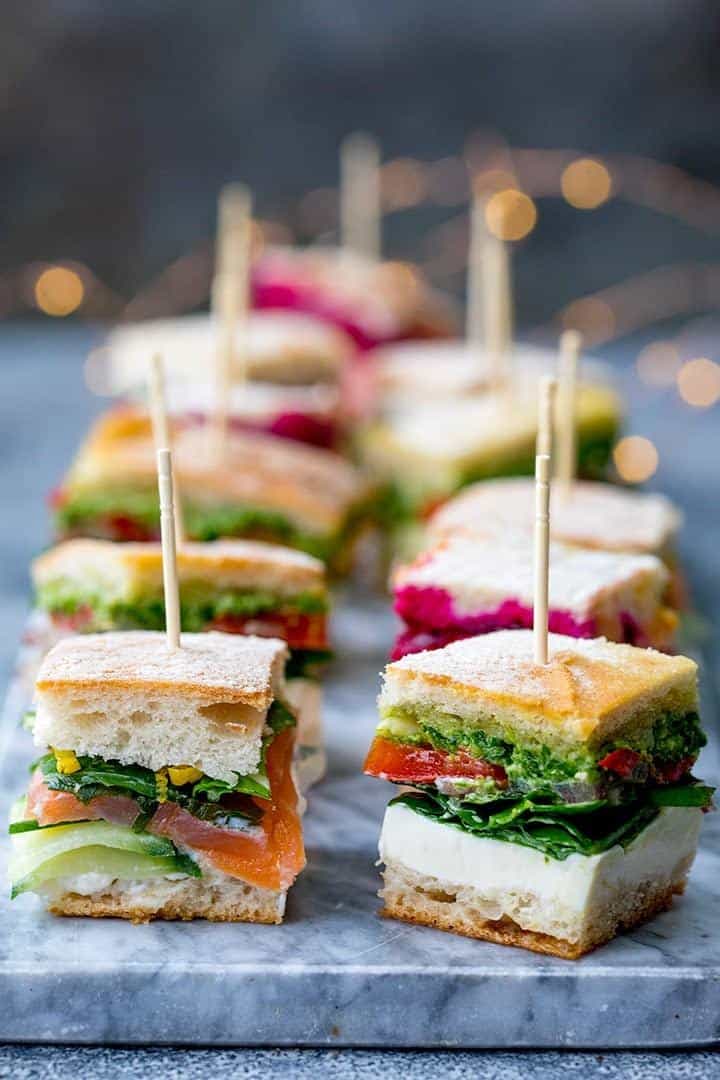 The grape fontina skewer with grape is a great dish that you will love to tryout. With rosemary flavours for the topping, we are completely enthralled by the taste of the tidbit by rainbowdelicious.com best for the holiday get-togethers.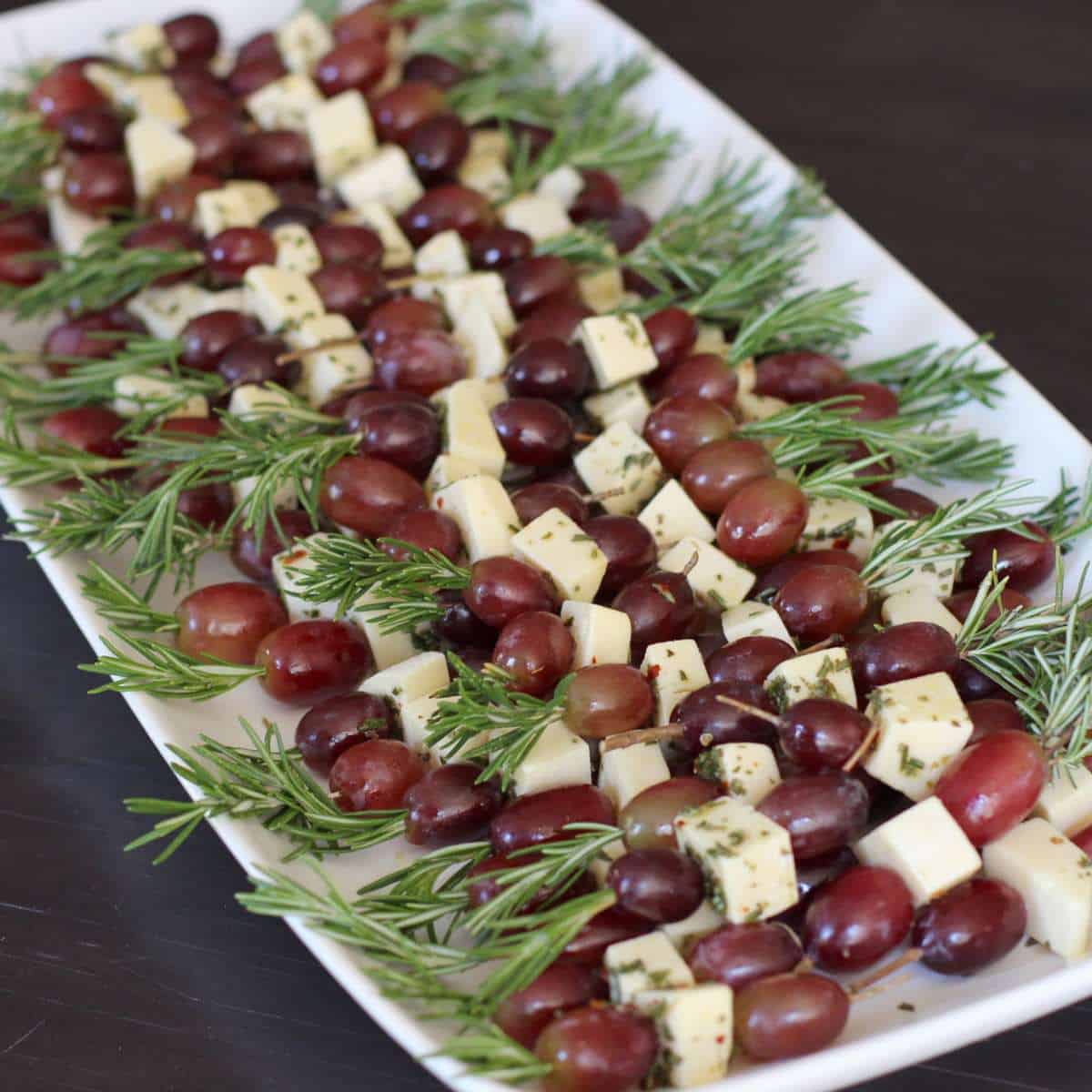 The combination of brown sugar and maple syrup is an excellent choice that you will love in skewers. The dish is made by alekasgettogether.com and served with bacon and butternut for flavouring. A perfect thanksgiving appetizer it is!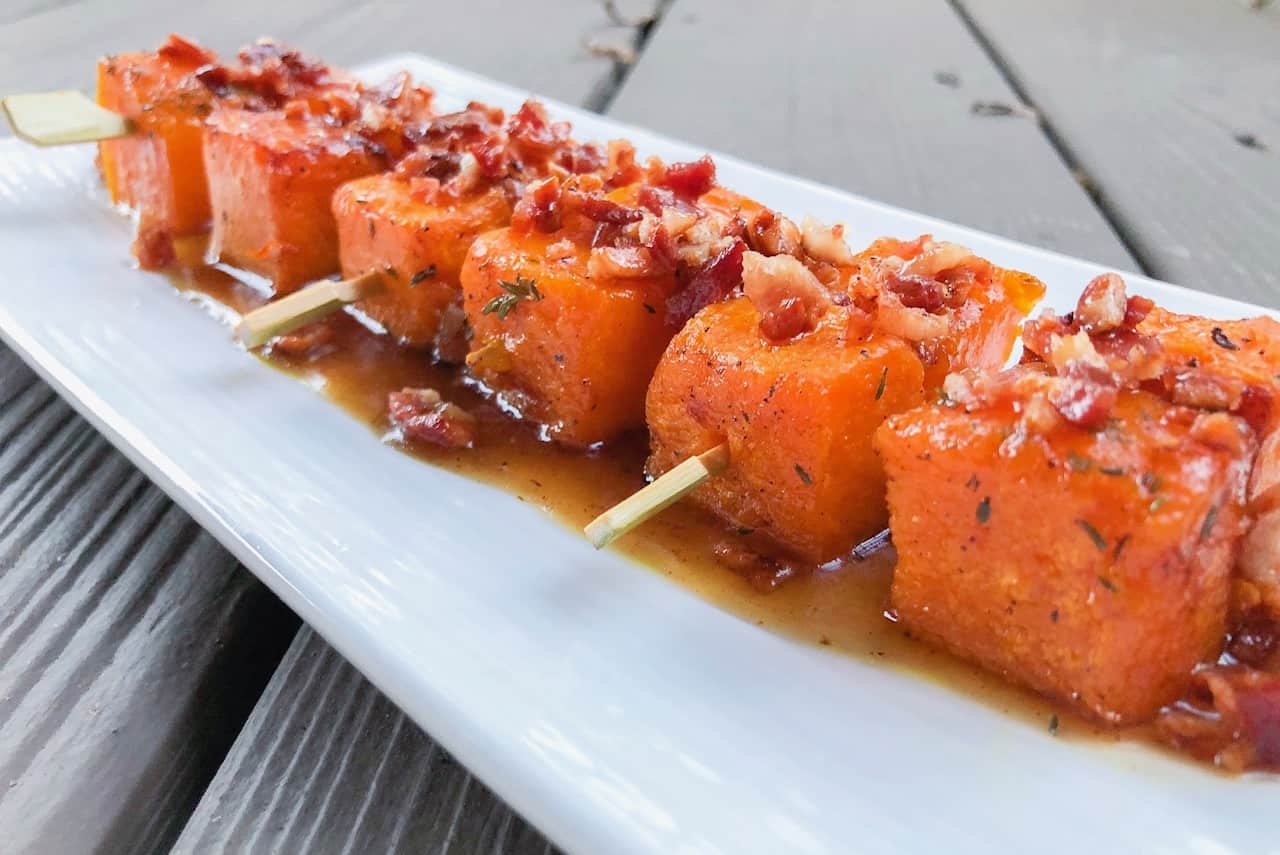 Trust us with this honey sriracha chicken cornbread bites with a slice of bacon and you will never regret your decision. Check out the recipe at flavormosaic.com for the best match day appetizer choice. You will simply not be satisfied with one or two of these bites.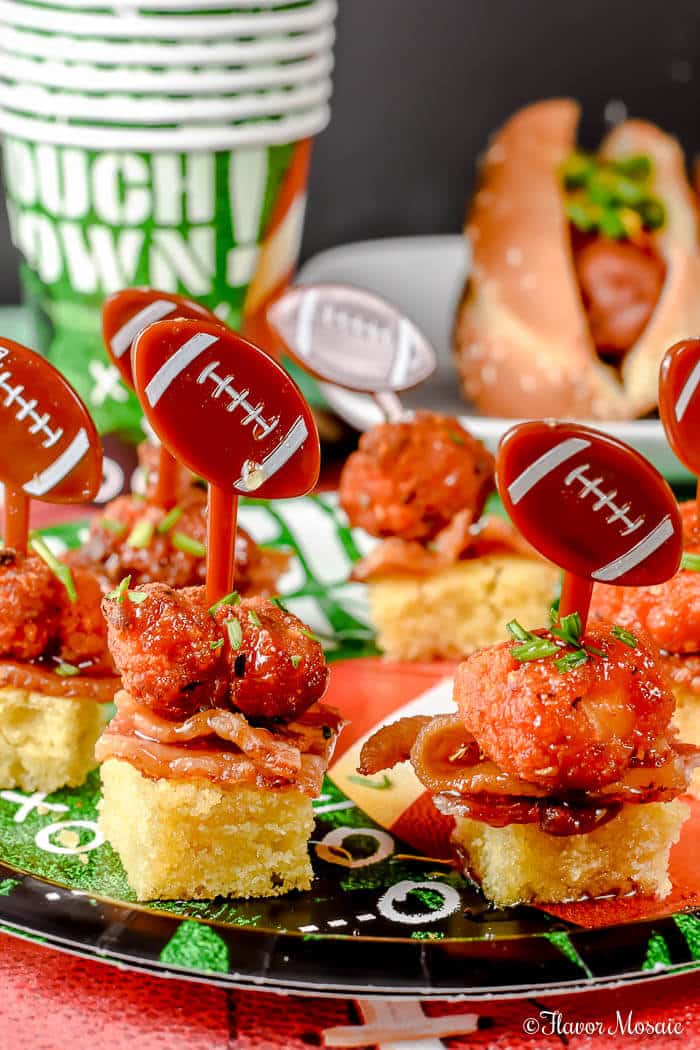 Dipped in the sweetness of maple syrup and then the salted taste of the pork meat , we can guarantee that they are the best duo ever! Check out the recipe at alekasgettogether.com and enjoy it with a creamy dip.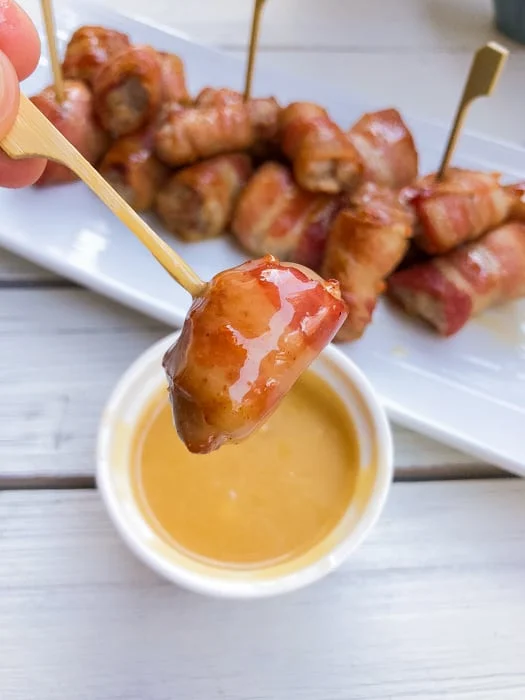 If you wish to enjoy something healthy and nice then the cucumber bites are great to nibble on. Gluten-free and served with fresh veggies, the dish is a creation by Hotpan Kitchen that you will surely enjoy.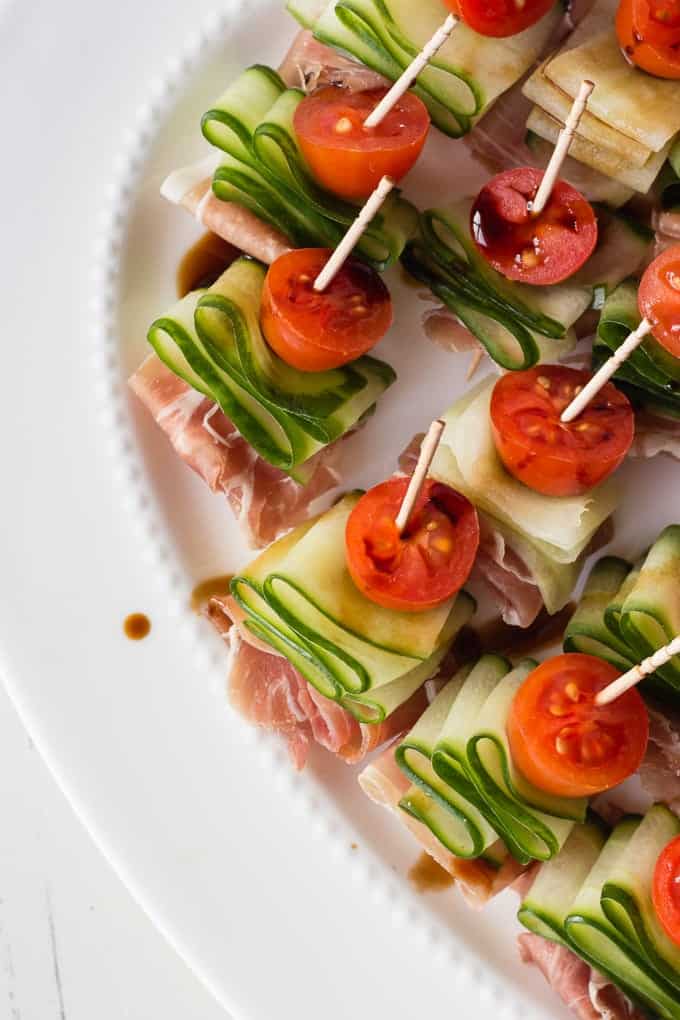 The baked buffalo chicken meatballs are yummy with brown sugar and it is indeed a recipe that you will love to relish for a light snacking! Check out the dish at alekasgettogether.com baked tenderly and served with delicious gravy.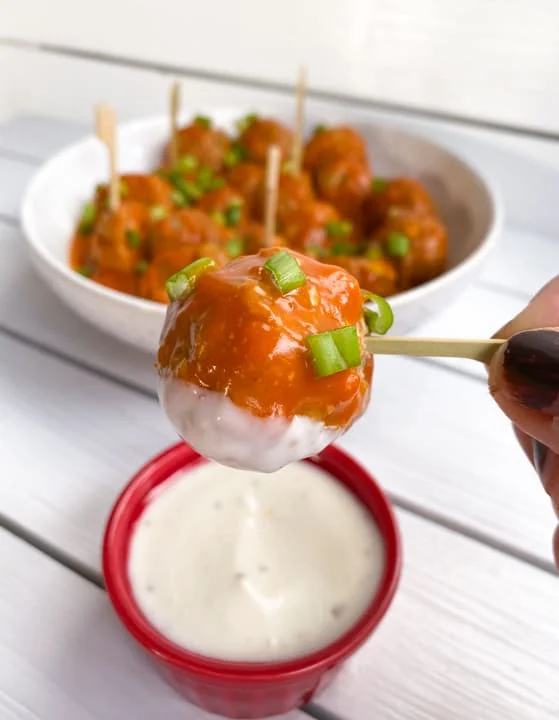 It just takes a few minutes for you to create this Caprese salad skewer that looks so fancy that you can make it for the guests if there is an event at your place. Showered with a hint of olive oil, the Caprese salad skewers are served in mini-shot glasses. Check out the recipe only at Appetizer Addiction.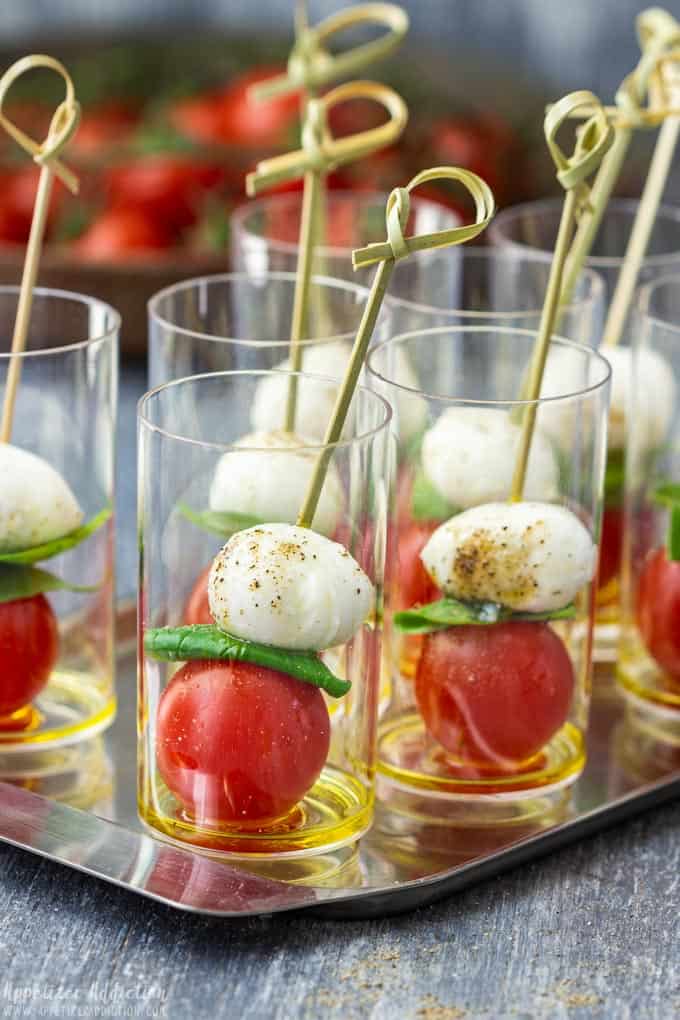 This meatball recipe is quickly done since it is cooked in a crockpot. The recipe is a creation by alekasgettogether.com and served with sweet and sour sauce drizzled from the top.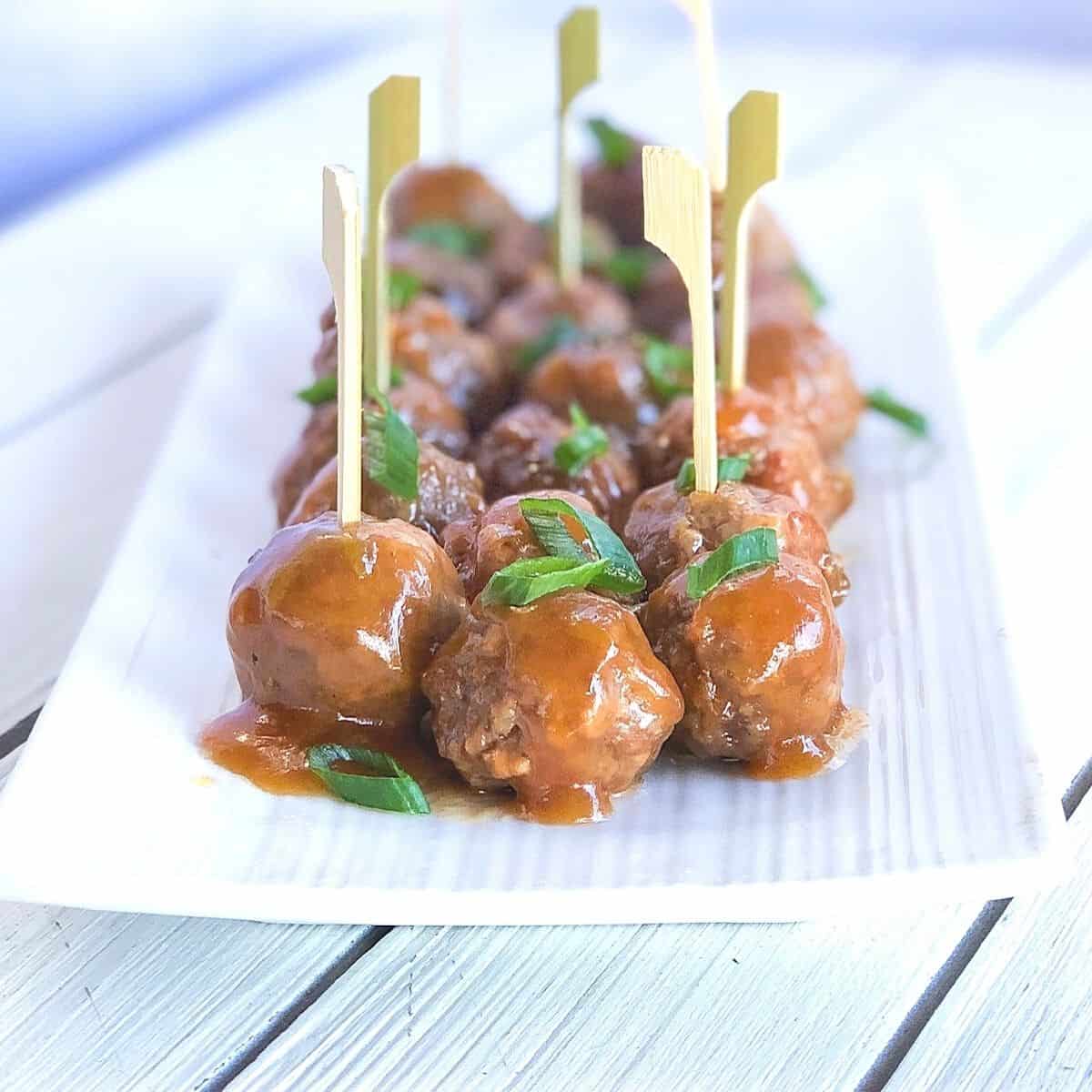 Delectable and yummy to enjoy with a glass of cocktail, the prosciutto melon with mozzarella skewer is a creation by alekasgettogether.com and portrays a combination of flavours. If you are up for it then go for it.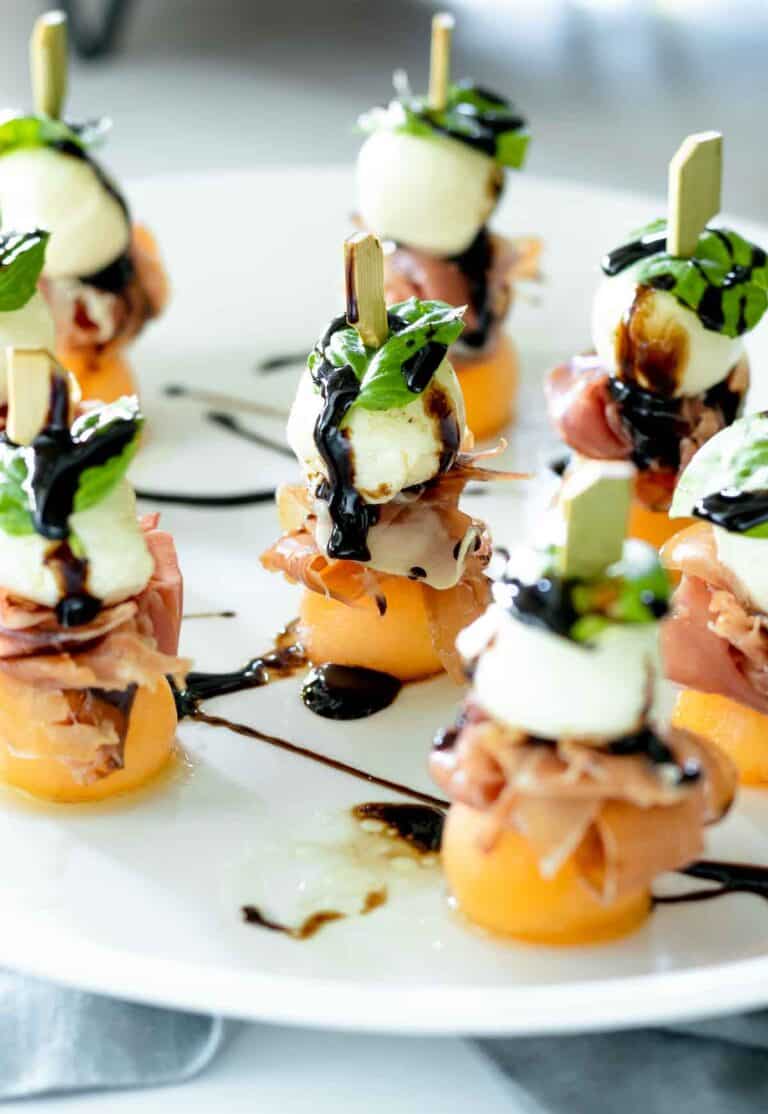 The kabobs with bacon and cheese are the source of ultimate delight. The recipe is made exclusively by Krazy Kitchen Mom and sprinkled with spring onions to escalate the flavour of the skewer tater tot kabobs even more.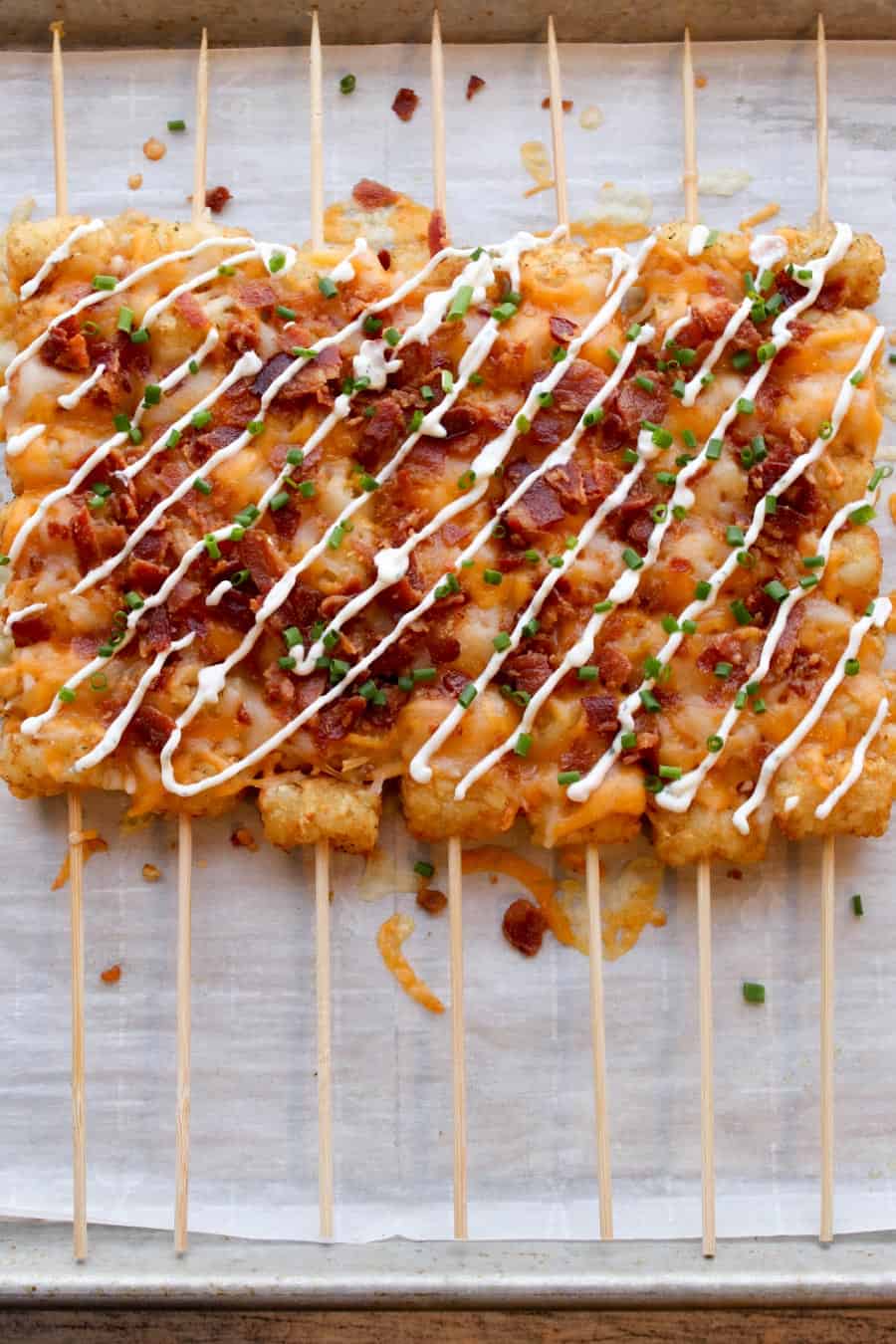 Here is a super easy recipe that only needs three ingredients and five minutes to get done. The dish by babaganosh.org is perfect for a barbeque party or a potluck event. Do not keep your guests waiting anymore and serve them the kielbasa skewers.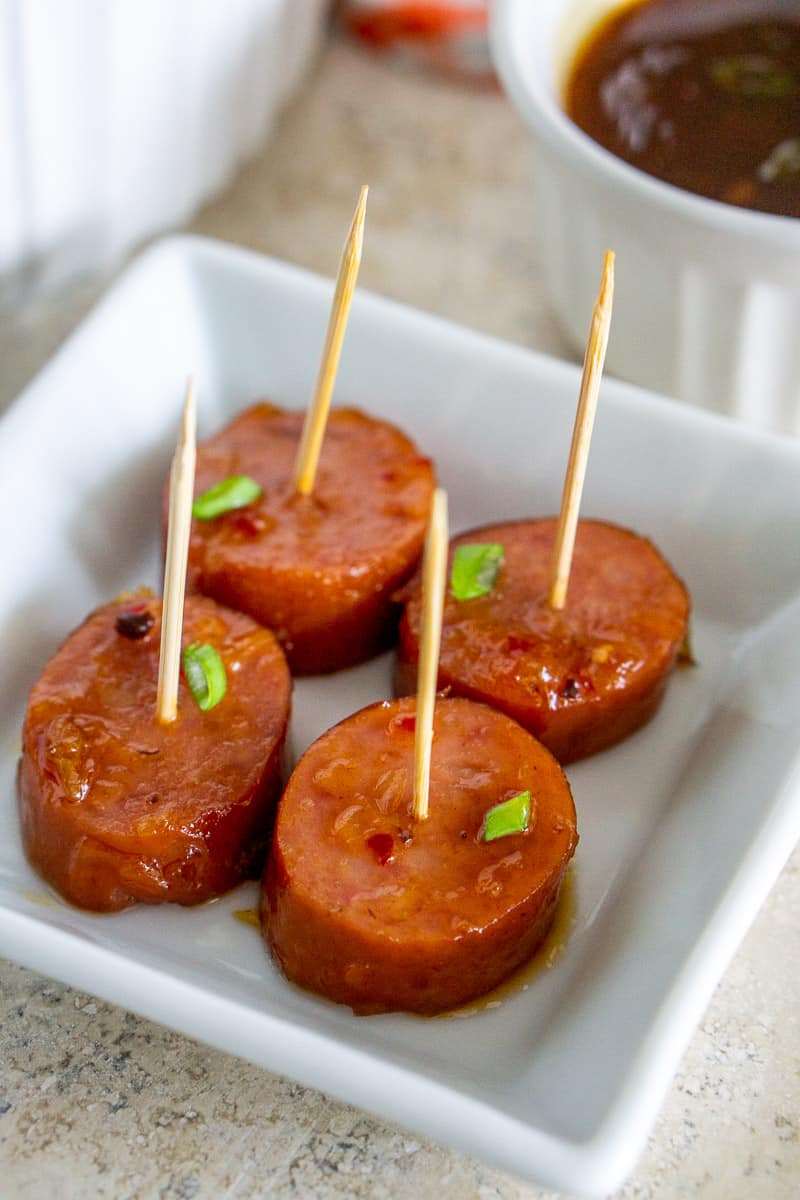 We can assure you that if you are making these bacon-wrapped water chestnut skewers for the upcoming party they will not last long. Check out the recipe at simplystacie.net and be ready to be charmed.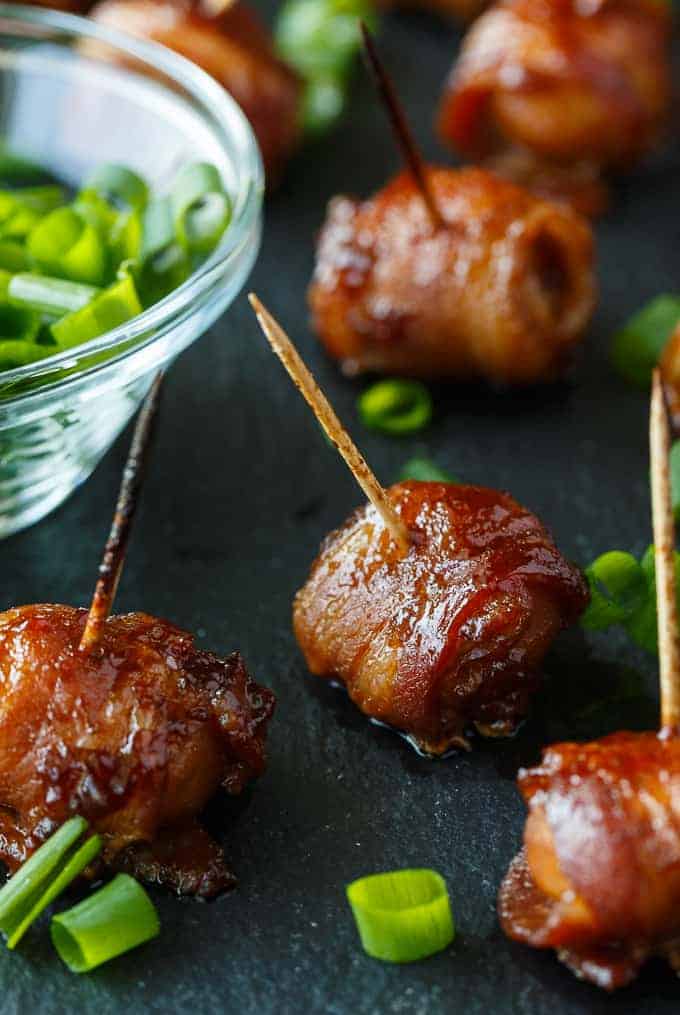 The Korean dish is a great idea when you wish to incorporate some authenticity into your life. Perfect as an appetizer to enjoy with your family, the dish is a creation by Daily Cooking Quest with delightful cranberry sauce and is one of the best for the season.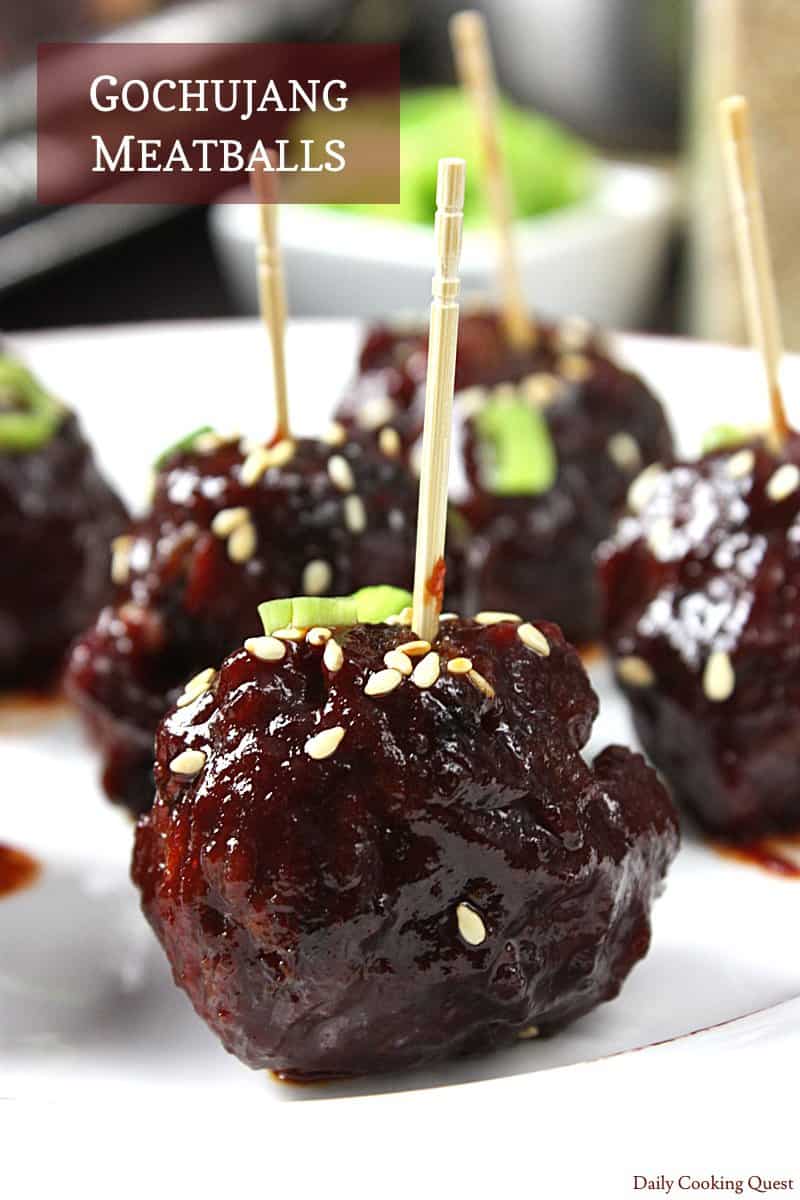 The mini-baked pork meatballs are a delicious choice that you must opt for! The recipe by Slow The Cook Down with ground pork and smothered buffalo sauce is such an amazing dish that you can indulge in. The sweet and spicy dish is such an extraordinary choice.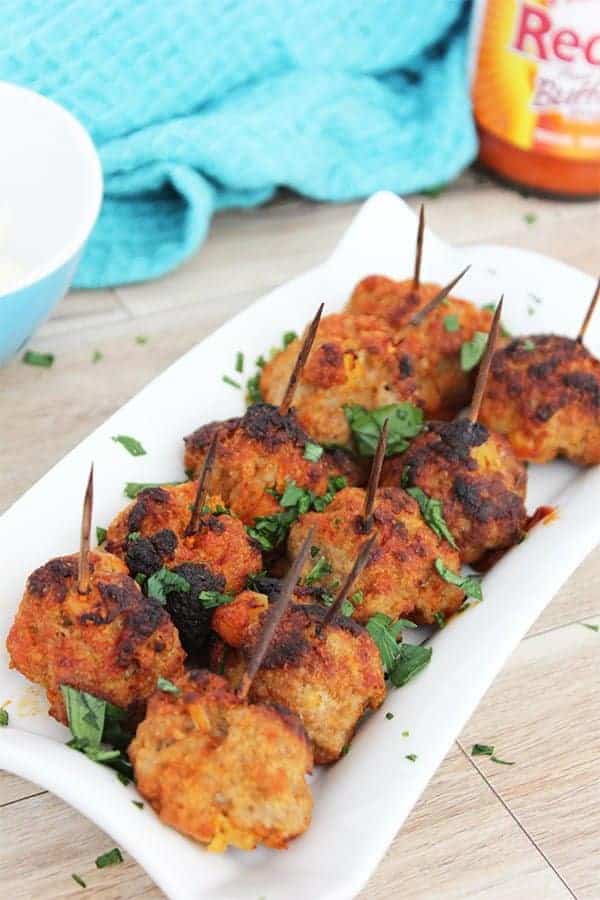 The watermelon skewer with feta and mint is a great choice that you must opt for! Check out the recipe at Happy Kitchen for an outdoor gathering! These small tidbits are great to go for a healthy snacking.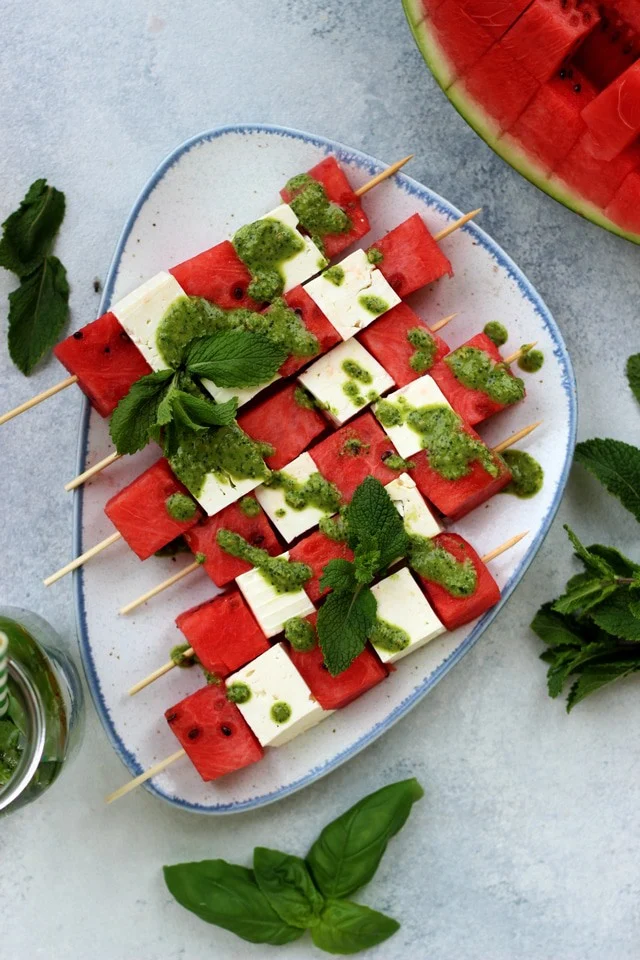 The easy salami appetizer is a great choice that you will be thrilled with! The dish by babaganosh.org with sliced salami and spicy cream is a marvelous delight for you to indulge in. If you are going for a picnic then this is a great choice.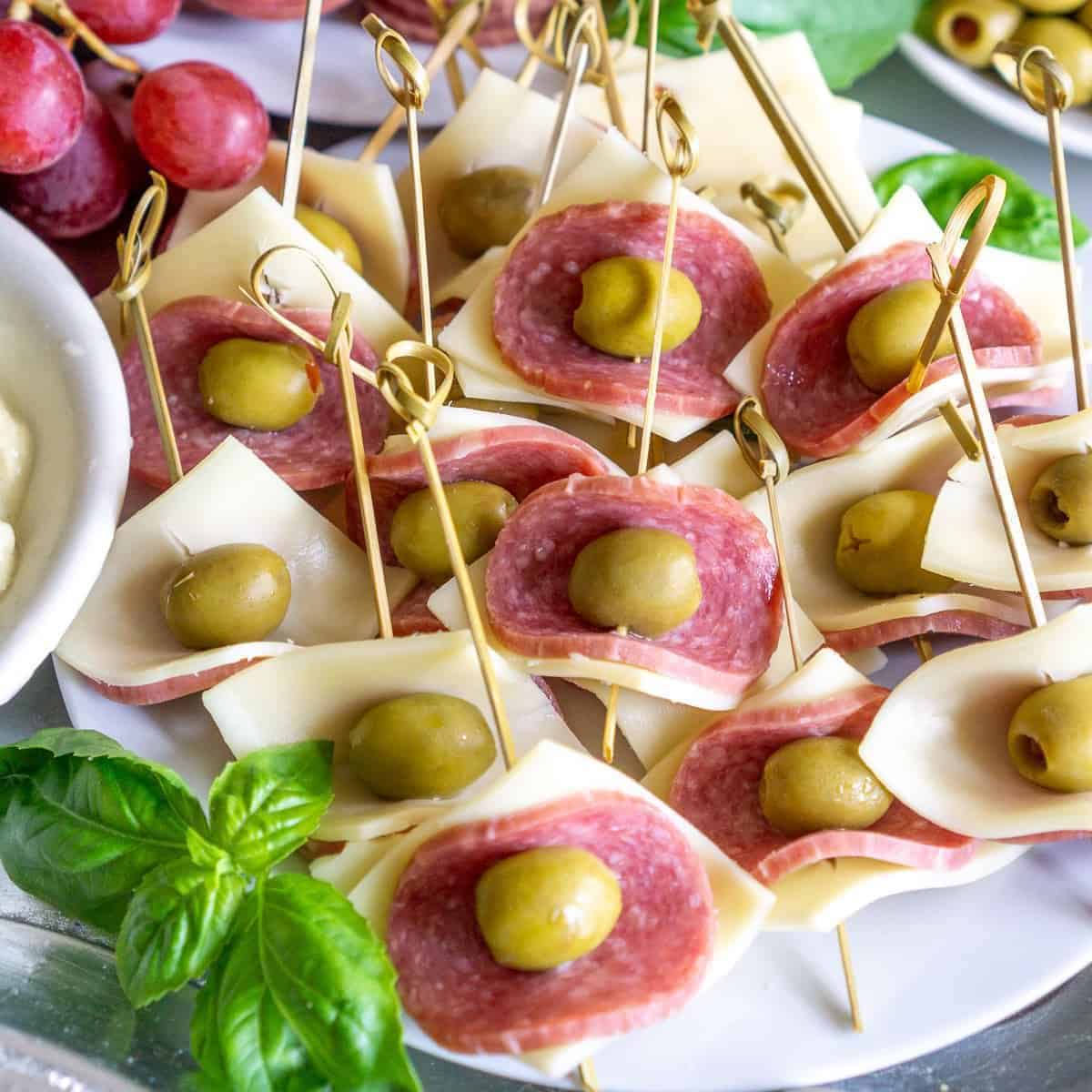 Cheese curd with sausage skewer is a great choice that you will love to relish. The dish by Momendeavors.com. These are wonderful to create a small bite-size appetizer for parties and picnics.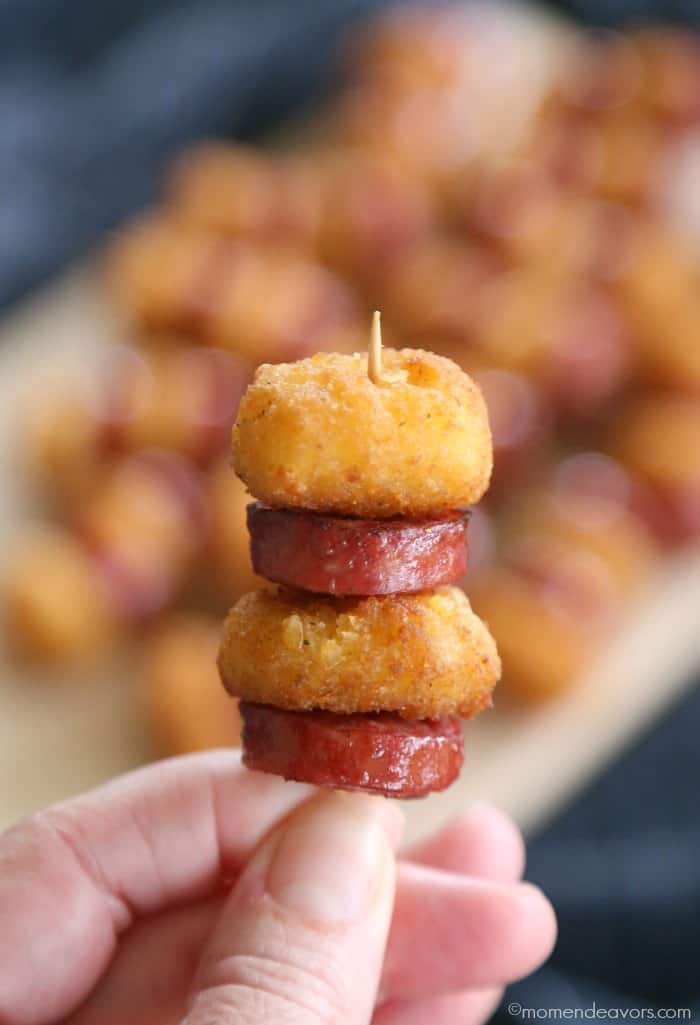 Melon and prosciutto with mozzarella create this stick by Running to the Kitchen as a delightful summer appetizer. We love this dish so much that you must create this for the season. Perfect to relish the cheesy sticks, the guests will find this dish truly admirable.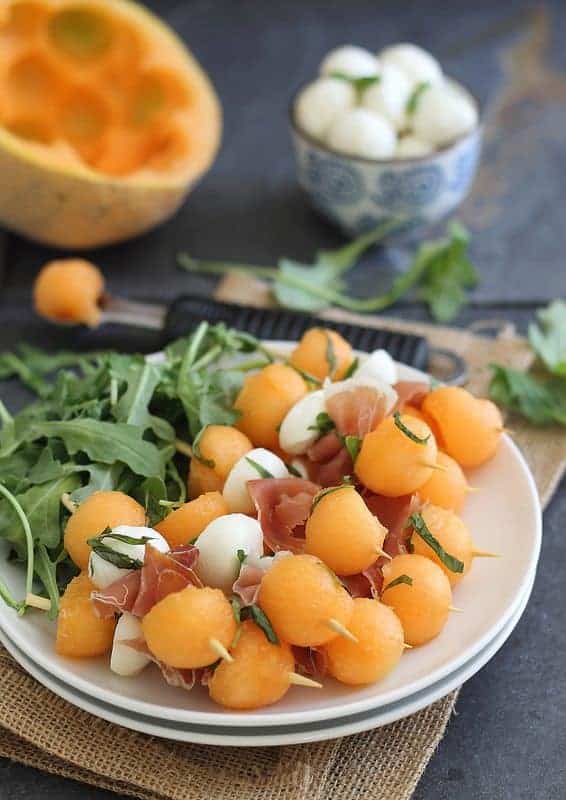 Healthy and tasteful, the bacon-wrapped Brussel sprouts are the best appetizer for the season. Brushed bacon with pepper is a dish by thegayglobetrotter.com that is a perfect combination of crisp and tenderness. Lemon aioli and spicy maple dip are added at the end.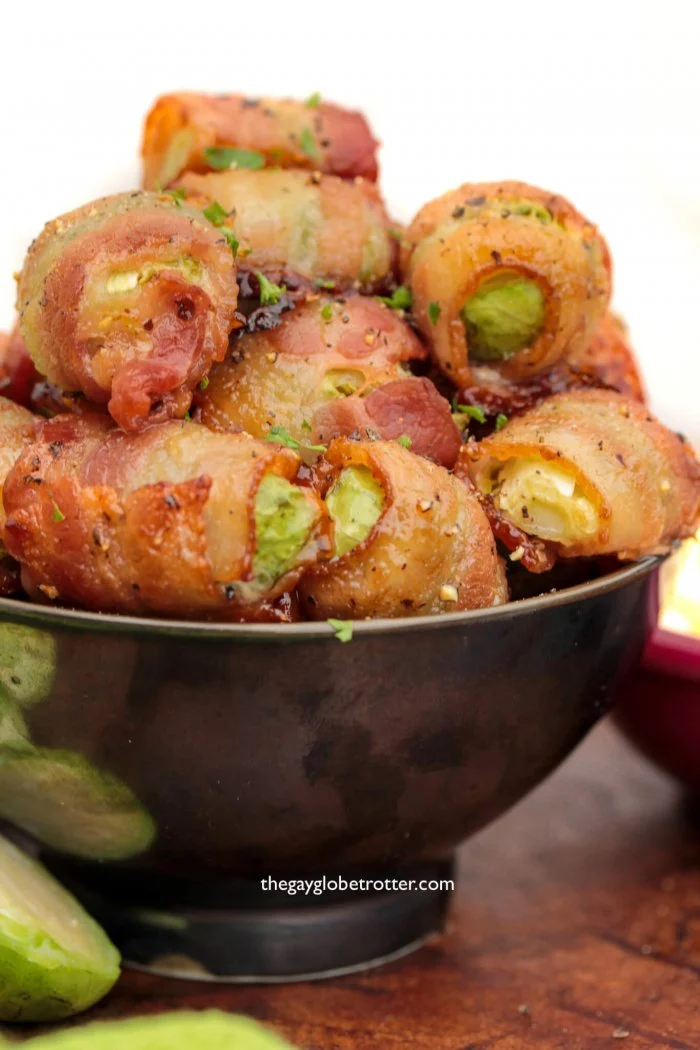 The skewers are soaked in rum and if you are a fan of something unique then the boozy watermelon mojito skewer by alekasgettogether.com with mint and like juice is a great dish that you can opt for.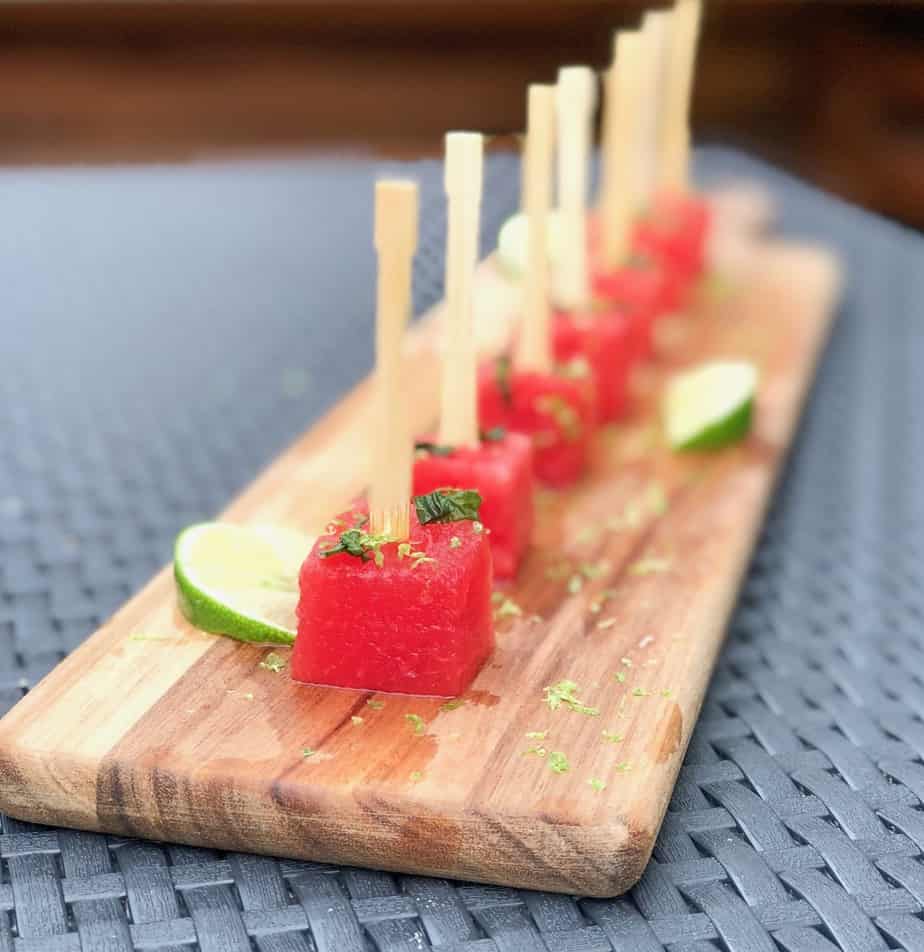 The lovely dipping with the mini Cubano sandwich skewer is a tasty dish that you will love to try out. Check out the recipe at alekasgettogether.com which you can make early so there is a rush right before the time of the party.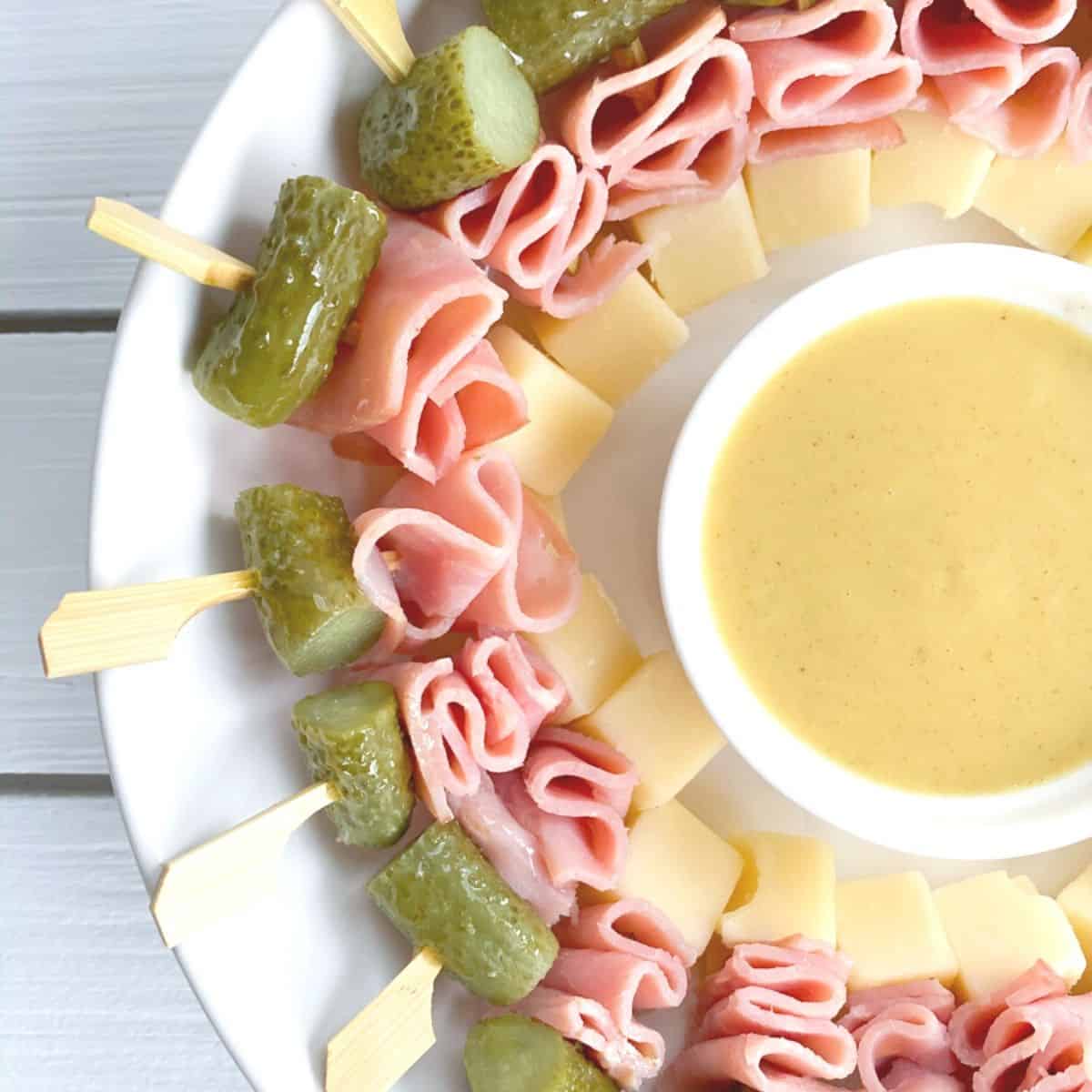 Mini potatoes with salmon is a dish that you will regret not making for the next event. The recipe by Homemade and Yummy with the smokey flavour is a creation perfect for the time of appetizer. The dill dip and the sour cream topping make it the best skewer ever.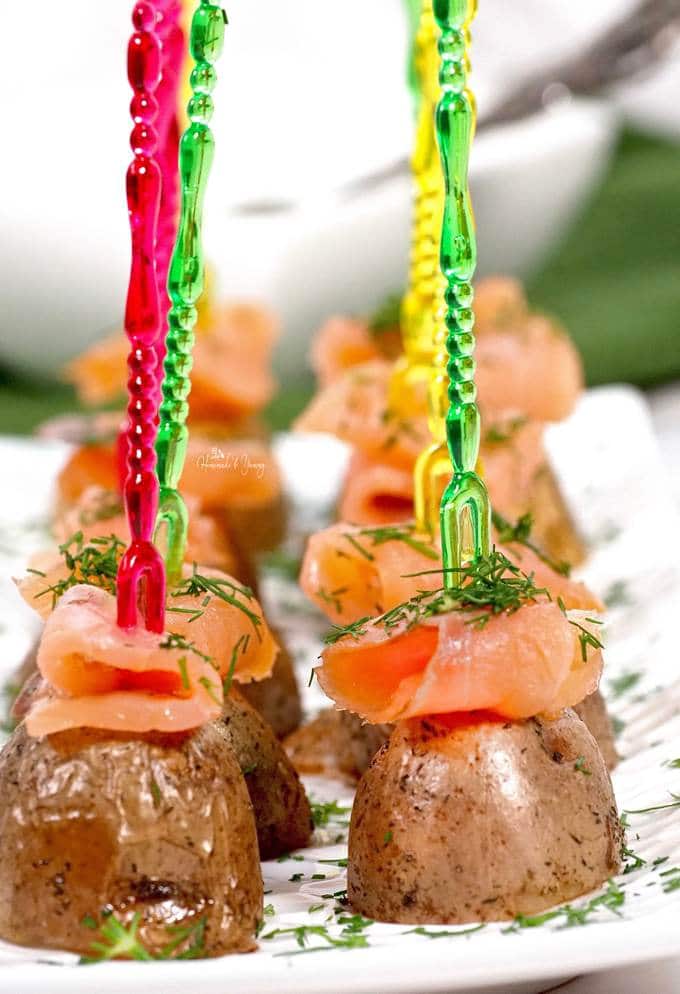 We have marinated baby potatoes in yogurt and packed with spices is a great dish that you can opt for. Check out this dish at pipingpotcurry.com with a tender texture and the presence of flavourful spices to create this dish.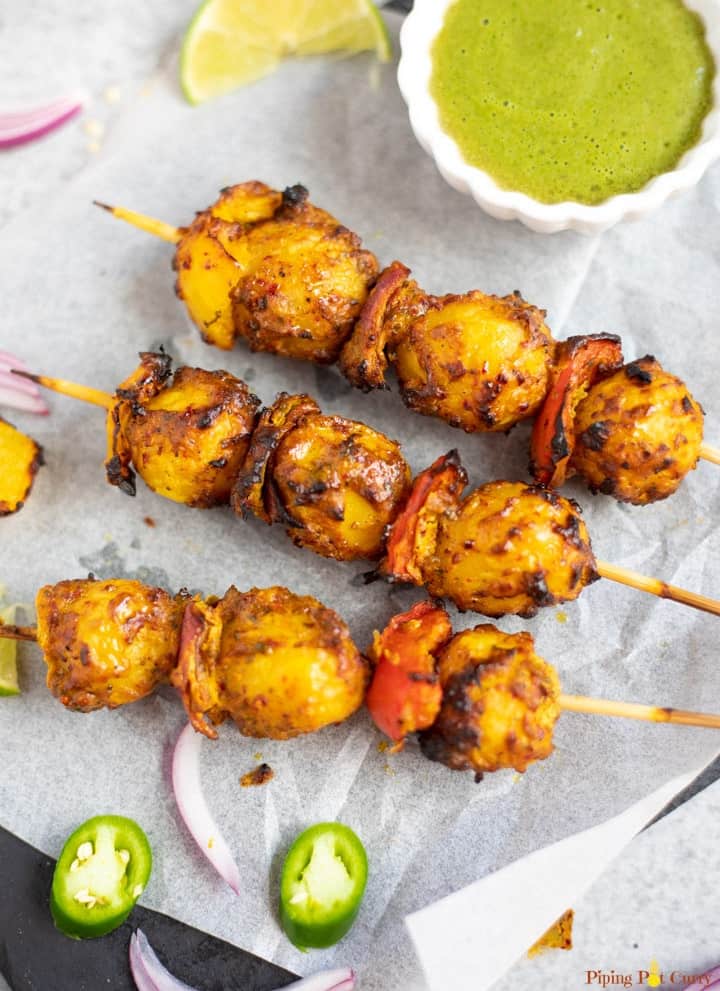 The marinated mozzarella balls with herbs are such an amazing dish that you will surely fall in love with them. This dish by chefnotrequired.com with the spicy hint of chill is a great dish that you can opt for.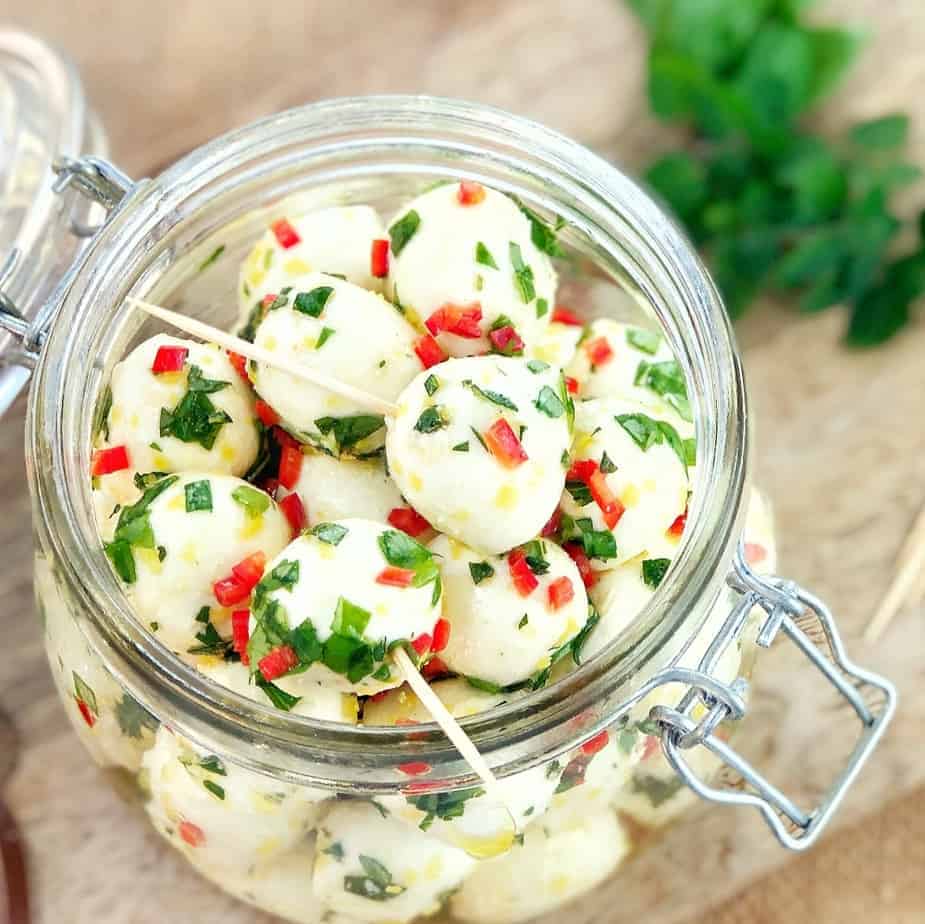 Bacon-wrapped shrimp is a great dish that you can opt for! The dish by currytrail.in with crispy bacon is a wonderful choice that you can opt for. Juicy shrimp will soon be finished at the party within minutes.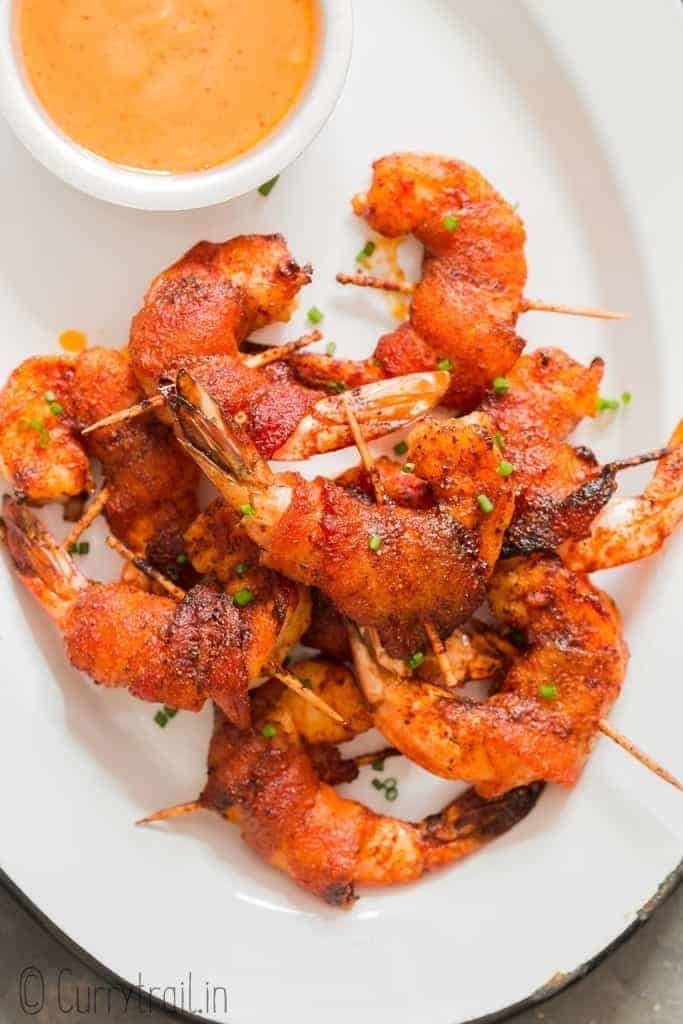 Here is another lip-smacking appetizer that you will love to enjoy. The dish is a creation by alekasgettogether.com with ham and cream cheese and a spicy pickle served as a dip. Thank us later for the idea.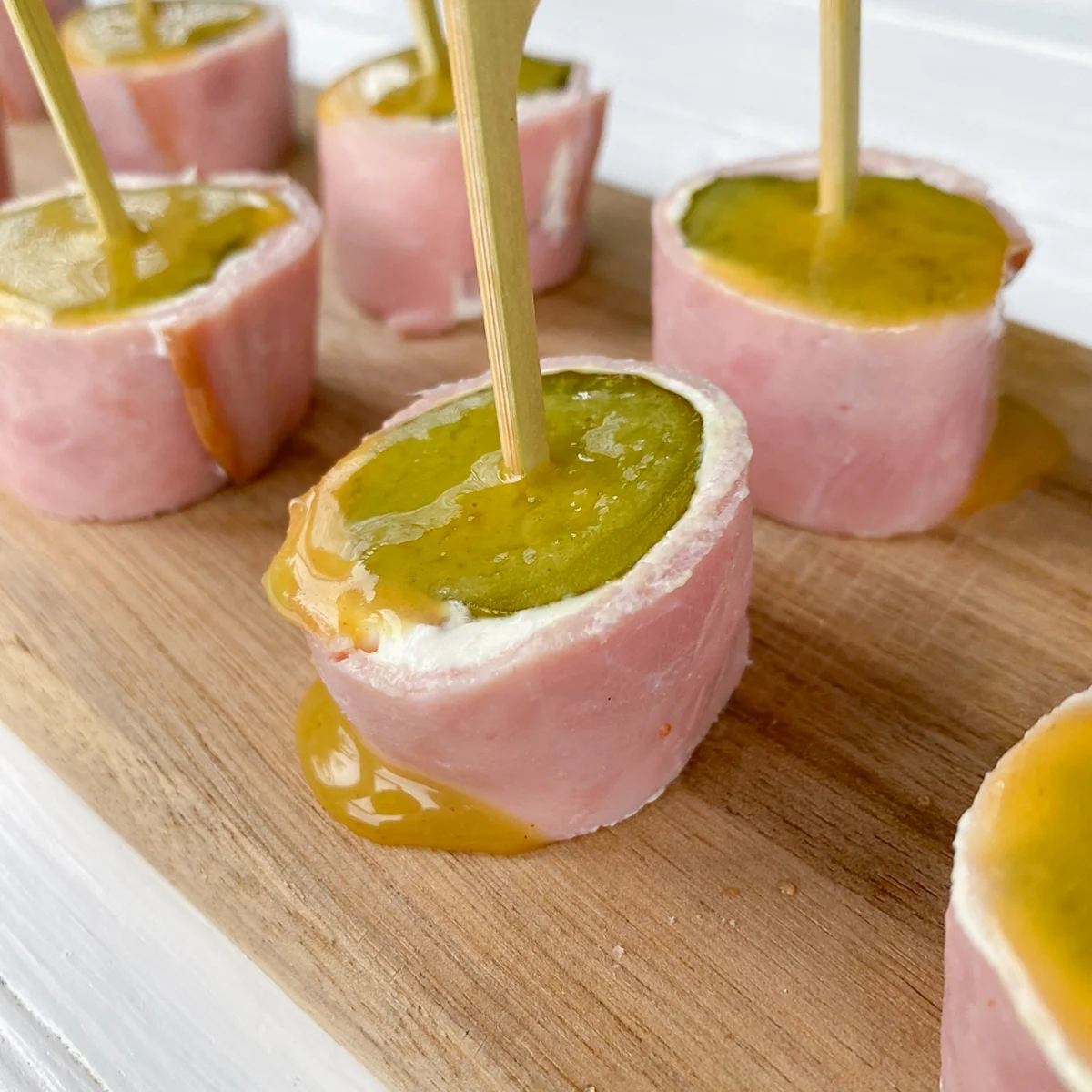 The deep-fried eggplant balls are a great choice for serving as a vegan dish. Created by https://yourguardianchef.com/deep-fried-eggplant-balls you will certainly find the taste of the meatball-stuffed vegan dish one of the most amazing for serving the visitors appetizers.